También puedes leer este artículo en:Español
Warning: some of the following manga are not suitable reads for underage otakus. If you are a minor, you can read another of our articles instead.
We otakus have all kind of dreams. However, what happens when someone dreams about becoming a star? We don't only require talent, but also hard work, luck and the right people by our side. Just like Yukari helps Ryo in Penguin Kakumei, friendship can give us the confidence we need. Who knows? Maybe that friendship becomes love 😉 So for all the otakus out there dreaming of achieving their dreams and conquering the heart of that special someone, here we have some manga like Penguin Kakumei!
Similar Manga to Penguin Kakumei
1. Mobius Doumei

Authors: Sachi Minami
Genres: Romance, School, Shoujo
Volumes: 5
Published: 2002
Sachi Minami has few works under her sleeve. She specializes in shoujo with a dab of romance and lots of comedy. In Mobius Doumei, she focuses more in the contrast between serious school life and the upbeat life of idols. Our heroine is Matsuri Takanose, a girl so busy with school than when she meets her favorite idols at her school, her life gives a 180 degrees turn for the best. However, two handsome guys might be a little bit too much, leading to a love triangle…
Penguin Kakumei and Mobius Doumei are essentially romantic shoujo stories centered on your average teenage girl who has her school duties in one side, while on the other, she has idol duties. This means our protagonists are part of the support team for the guys, but they also have to keep their identities secret. The main difference between both mangas is that Penguin Kakumei has gender bender while Mobius Doumei has a love triangle. Also, Mobius Doumei's illustrations are slightly more childish, while Penguin Kakumei's style is a bit more polished and flows with more elegance.
---
2. Ano Ko, no Toriko

Authors: Yuki Shiraishi
Genres: Comedy, Romance, Shoujo
Volumes: 5
Published: Sep 5, 2013 to Nov 5, 2016
Yuki Shiraishi has a long experience with shoujo manga. Most of her stories are about love, but as time has gone by, her style has become more sexy. Shiraishi's characters tend to be cool, just like the protagonists of Ano Ko, no Toriko. Shizuku, Yori and Subaru have the great dream of going into the entertainment business together. So, what happens when the three childhood friends become teenagers and hormones are flying high?
Where did we hear about becoming part of the entertainment business before? Yes, both Penguin Kakumei and Ano Ko, no Toriko chronicle the lives of those who aim for that dream. The protagonists of both stories, although from different sex, fall in the category of regular teenagers. Nevertheless, that doesn't mean they are plain, as there is a good character development in the two stories. The illustration style in both mangas is also very similar, so if you liked the detailed and dreamy visuals of Penguin Kakumei, you probably will also like Ano Ko, no Toriko. The main difference is, once again, the gender bender in Penguin Kakumei while we have a love triangle in Ano Ko, no Toriko.
---
3. W-Juliet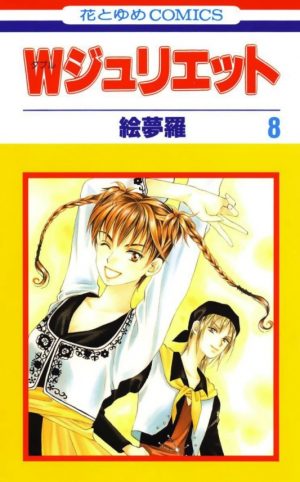 Authors: Emura
Genres: Comedy, Drama, Romance, School, Shoujo, Slice of Life, Gender Bender
Volumes: 14
Published: Oct 15, 1997 to Nov 20, 2002
Emura has some experience with shoujo manga, exploring its creative possibilities. She doesn't limit herself to one category, so it is interesting to see her approach to the typical cute shoujo romance story. The protagonist of W-Juliet is Makoto, who in order to achieve his dream of becoming an actor, has to spend his last two years of high school as a girl. You can imagine that eventually, a real girl discovers his secrets and becomes his great pal… and perhaps something else...
We have the dream of becoming part of the entertainment world in the center of the plot once again in W-Juliet. Both Yukari from Penguin Kakumei and Ito from W-Juliet support the guy character to achieve his dream and to hide his real identity. That means a lot of comedy in the two stories! However, no doses of comedy would save the mangas without good character development, which is a strong point for both. The difference between Penguin Kakumei and W-Juliet is that the second one is more serious and puts more obstacles in the road of the protagonists. This is also reflected in the illustration style, which is more angular in W-Juliet, giving the characters more mature expressions.
---
Any Manga Like Penguin Kakumei?
4. Tenshi Ja Nai!!

Authors: Takako Shigematsu
Genres: Comedy, Drama, Romance, School, Shoujo
Volumes: 8
Published: 2003 to present
Takako Shigematsu has some experience with shoujo manga that tend to be slice of life. We already have established a pattern in the mangas similar to Penguin Kakumei, right? The characters pursue stardom in them, but what happens when stardom is not what they want? In Shigematsu's Tenshi Ja Nai!!, Hikaru Takabayashi wants to have a completely normal life after being the incident star once. However, she meets the popular idol Izumi Kido, and goes back to the spotlight once more.
In Penguin Kakumei, the male protagonist has to dress up as a woman. Well, guess who has to do that as well? Izumi Kido, of course! We also eventually have a romance between the reluctant Hikaru and him. In both mangas, there is good character development, which is specially highlighted when Hikaru and Izumi balance their masculine and feminine characteristics (the two have them all!). Perhaps what is most different in the two stories is the illustration style, which is more mature in Tenshi Ja Nai!!
---
5. Shiawase Kissa 3 choume

Authors: Kou Matsuzuki
Genres: Comedy, Romance, Shoujo, Slice of Life
Volumes: 15
Published: Dec 4, 2004 to Aug 20, 2009
Kou Matsuzuki has a few shoujo mangas under her sleeve. She has experimented with gender bender before, so we could expect Matsuzuki to use it in Shiawase Kissa 3 choume, right? Well, actually no. We get a heroine similar to the protagonist of Penguin Kakumei, though. So, meet Uru, a short but strong girl who works at a café.
The thing with Shiawase Kissa 3 choume is that Uru's two coworkers are gorgeous. Who would not want to work by the side of such talented guys? We can only expect a love triangle here. All in all, both Penguin Kakumei and Shiawase Kissa 3 choume are the stories of girls who are average, but who work hard to help their friends. We should say that the art in Matsuzuki's manga is not the best, but with such a heart-warming shoujo romance on the lines of Penguin Kakumei, we are well served.
---
6. Last Game

Authors: Shinobu Amano
Genres: Comedy, Romance, Shoujo
Volumes: 11
Published: Aug 24, 2011 to Jun 24, 2016
Shinobu Amano has done mostly short stories. It has been only lately that he is working on long shoujo mangas. So, we end our review with a fairly recent manga that has conquered our hearts. The protagonist is Naoto Yanagi, the heir of a business conglomerate that has everything he could wish for in life. One day, a plain looking girl called Mikoto Kujou enters his elementary school and beats him by scoring top marks. Nothing will be the same for Naoto, as he swears to one beat win the top place back...
Both Penguin Kakumei and Last Game are about a regular girl and a glamorous guy. The key difference is the type of fame that is pursued in both mangas. In Last Game, it is academic recognizement. However, things get complicated when love enters the plot, leading to comedic situations quite similar to those found in Penguin Kakumei. Also, the illustration in both mangas is easily distinguishable, as Penguin Kakumei is a bit more detailed, while Last Game has a cleaner drawing and uses more black.
---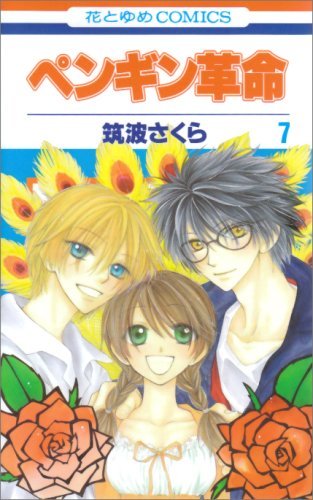 Final Thoughts
Ultimately, what works in Penguin Kakumei is the cooperative spirit that leads to the great love between the protagonists. Also, the balance between the normal school life and the unusual and sometimes stressful life with a raising star is not easy. However, if the couple is willing to work together, any dream can become possible… including become a really famous person! Which other manga like Penguin Kakumei do you know? Don't forget that we are open to all your comments and suggestions. See you soon
---