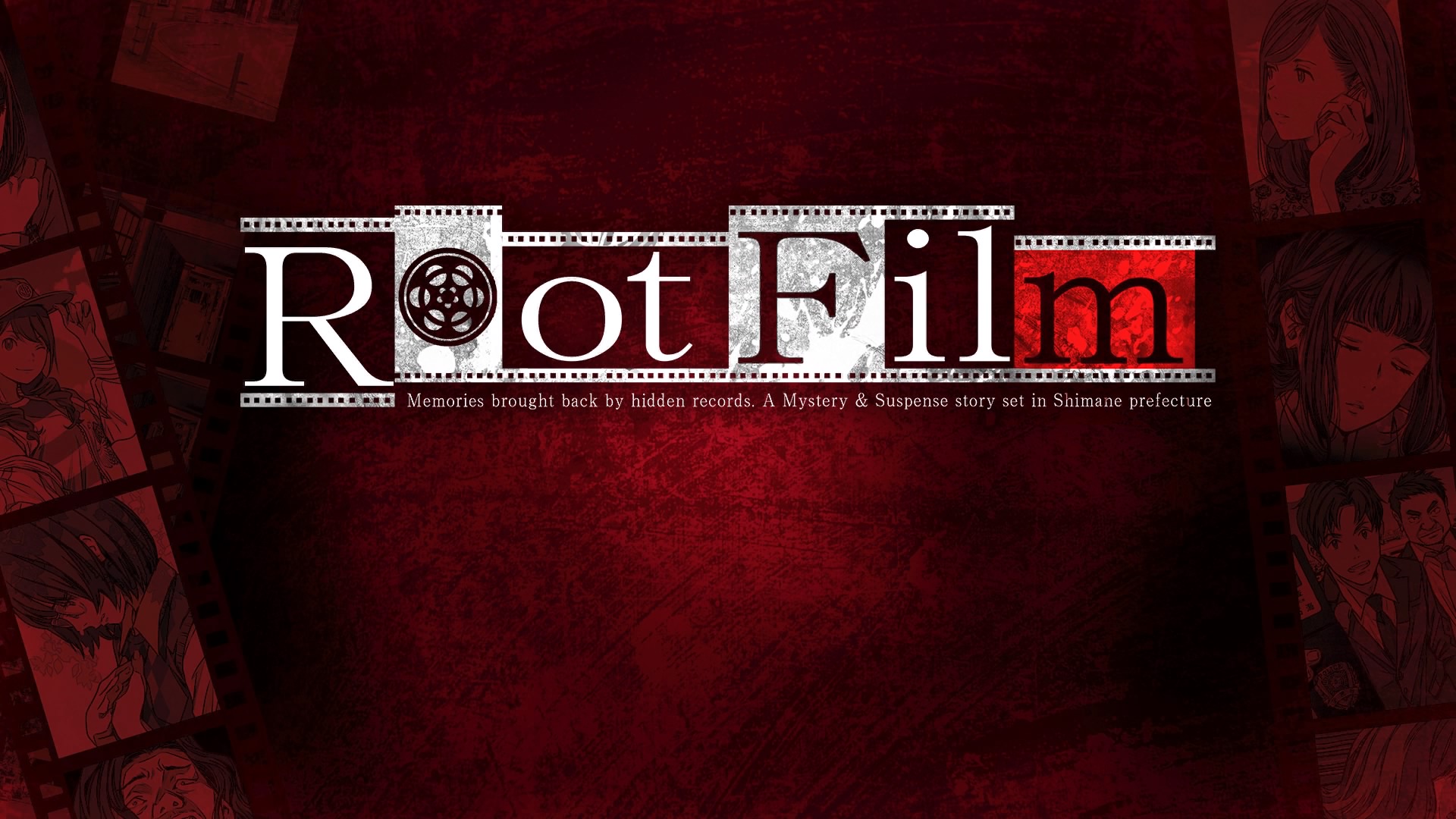 Back in 2017, Kadokawa Games released Root Letter (stylized as √Letter), a mystery visual novel about a guy investigating what happened to his old pen-friend, Aya Fumino, who suddenly disappeared and was somehow involved in a murder. Today, Kadokawa Games released the Western version of Root Film, a new entry in the Kadokawa Mystery Games series, following a similar structure without being considered a direct sequel.
In Root Film, we get back to Shimane prefecture, this time to meet Rintaro Yagumo (aka Max Yagumo) and Riho, an independent filmmaker and a beautiful newcomer actress, respectively. Although they lead different routes, both will find themselves in a pretty similar position, investigating a particular situation that feels too strange for them to ignore.
Cursed Footage

Max Yagumo is the owner of Studio Yagumo, a small studio dedicated to creating low-budget movies about occultism and everything supernatural. His only employee is a teenage girl, Aine Magari, a talented video editor and former delinquent. Being such a small business, imagine their surprise when a TV producer contacts them to make Max an offer! At some point, Max proposed to revive an old mystery drama set in Shimane, and it looks like the project is finally going to be grin-lit... but there's a catch.
In this show, three directors compete against each other to see who can create the best film, and our protagonist is one of the directors the producers have in mind for this reboot. However, 10 years ago, the original project was suspended after an inexplicable incident involving the appearance of a ghost and the tragic death of an actress, and it all was caught on camera. If Max wants his dream to come true, he and Magari must solve this mystery, as some big fishes don't want to revisit the project claiming that the show was somehow cursed. Is this recording really cursed, though? No one better than a filmmaker and a video editor to tell if there are any camera tricks involved!
Death in the Family

After finishing a photoshoot session at lake Shinji, Riho and her inseparable manager, Shoko Manabe, go to Miho shrine, where Riho expected to meet an old friend. After visiting a couple of historical places together, the three girls go back to register at a local inn. That's when Mie, Riho's friend, receives a phone call from her father, who invites the group to grab dinner at a restaurant. So far, everything seems normal, but it is with a new phone call that the tragedy is unleashed...
Mie's father, Kosaku, leaves early and in a seemingly bad mood. Who was this person calling him? The only thing we know is that, several hours later, the man is found dead in his car at the bottom of the Nakaumi lake. Of course, there are more details to this story! Despite being on bad terms with his relatives and adopting the Aoto family name, Kosaku belongs to the renowned Kotoshiro family—something Mie just found out by chance—whose head had just passed away. Does that have something to do with his mysterious death? One thing's for sure: he wasn't drunk-driving, and Kosaku's death was not an accident.
The Power of Synesthesia

These routes aren't really unconnected, as they share similar premises and several locations, for example, but you should still take them as separate stories. Also, bear in mind that this we have described is just the beginning of the first chapter of each route, so there are way more characters, strange events and plot twists waiting for you!
In all cases, your objective is to investigate available footage and interrogate people, precisely what you would expect from a mystery visual novel. Max and Riho share a strange ability called Synesthesia, which allows them to visualize valuable bits of conversation that appear suspicious or contradict other sources. Once you collect enough evidence, you have to confront the culprits in a trial-like scenario, putting all pieces together and choosing the correct dialog options.
So, is Root Film a complex game? Not really. All you have to do is explore these available locations on the map and talk to people, so you'll eventually get things done, even if it's by trial and error. That being said, it's still a decent follow-up to Root Letter and a good game overall—although a short one, as you can explore all routes and complete them in around 15 hours.
---
Final Thoughts

For better or worse, Root Film feels a lot like Root Letter, so if you already played Kadokawa Games' first mystery novel, at least you know what to expect. We really liked the pacing and the plot, although we would have loved a more challenging system, especially when it's so easy to compare Root Film to other mystery visual novels where you actually need to try your best to solve a crime.
Anyhow, you'll learn a lot about Shimane prefecture and Japanese culture!
---