You probably already know Bushiroad from massive multimedia projects like BanG Dream! and Argonavis, so it doesn't come as a surprise that they want to take it a little further by including a new gig in the family.
Dig Delight Direct Drive DJ, aka D4DJ, is an ambitious project that follows the story of six girl groups trying to make a name for themselves, and we know how unforgiving the music industry is. Sure, there are a lot of shows about idols and bands, and some of these are extremely popular, but how does something centered around DJs work?
Music Takes Different Forms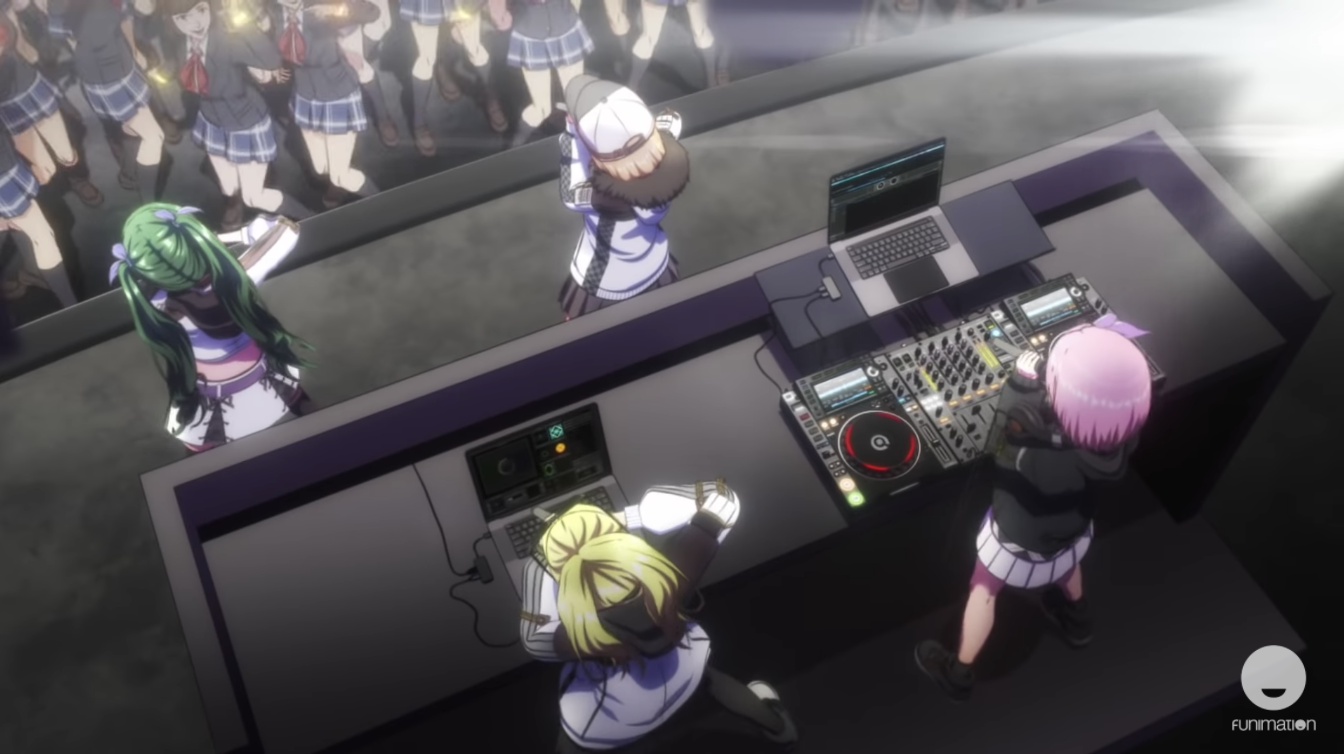 There's been an increase in the offer when it comes to music-based anime and games, which would lead us to think that we've had more than enough. Luckily for us, each project is unique and brings something different to the table. In the case of D4DJ, it introduces not one but six groups of girls interested in becoming DJs. The theme in itself is fresh and something we have never seen before, so it's engaging to see how these girls evolve.
Of course, being groups of four girls each, it's normal to wonder how they will tackle the DJing since, in normal circumstances, only one or two of them can use the console. All the girls sing and, depending on the group, you'll have them dancing or playing instruments to go along with the music. How creative and amazing is that?!
Bring Back My Girls

The main group is Happy Around!, formed by Rinku Aimoto, Maho Akashi, Muni Ohnaruto, and Rei Togetsu. This group is known for its lively performances and cheerfulness, with Rinku being the loud leader who always encourages her friends to have fun. Then we have Peaky P-key, the most popular group of Yoba Academy. Kyoko Yamate is the charismatic leader and founder, who then invited Shinobu Nuyose, Yuka Jennifer Sasago, and Esora Shimizu. The girls' personalities blend perfectly together and help bring out the best in each of them and as a group. Photon Maiden is the third group that's part of this project. Saki Izumo is the lead vocalist and DJ of this unit, with Ibuki Nijima, Towa Hanamaki, and Noa Fukushima being performers as well as vocalists. Their on-stage costume is futuristic and very striking!
Wanting to become famous, the girls from Merm4aid only aspire to be the best. Rika Seto starts this as a hobby with her best friend Marika Mizushima and is joined later by Saori Hidaka and Dalia Matsuyama. They give off a summery vibe, especially with their costumes and band name. Lyrical Lily, as the name suggests, is made up of four charmingly nice girls: Miyu Sakurada, Haruna Kasuga, Kurumi Shiratori, and Miiko Takeshita. Although Miyu is technically the leader of the group, Haruna takes the role of the older sister, taking care of the members of Lyrical Lily.
Lastly, there's RONDO, a group that's a bit different from the rest. After hearing Tsubaki Aoyagi's vocals, Aoi Miyake becomes infatuated with her and asks her to join RONDO. The other two members are Nagisa Tsukimiyama, the guitarist, and Hiro Yano, in charge of the choirs and the band's social media accounts as well as videos. As you can see, each group has a different dynamic, and that's what makes D4DJ even more appealing!
A Lot of Room for GL Fantasies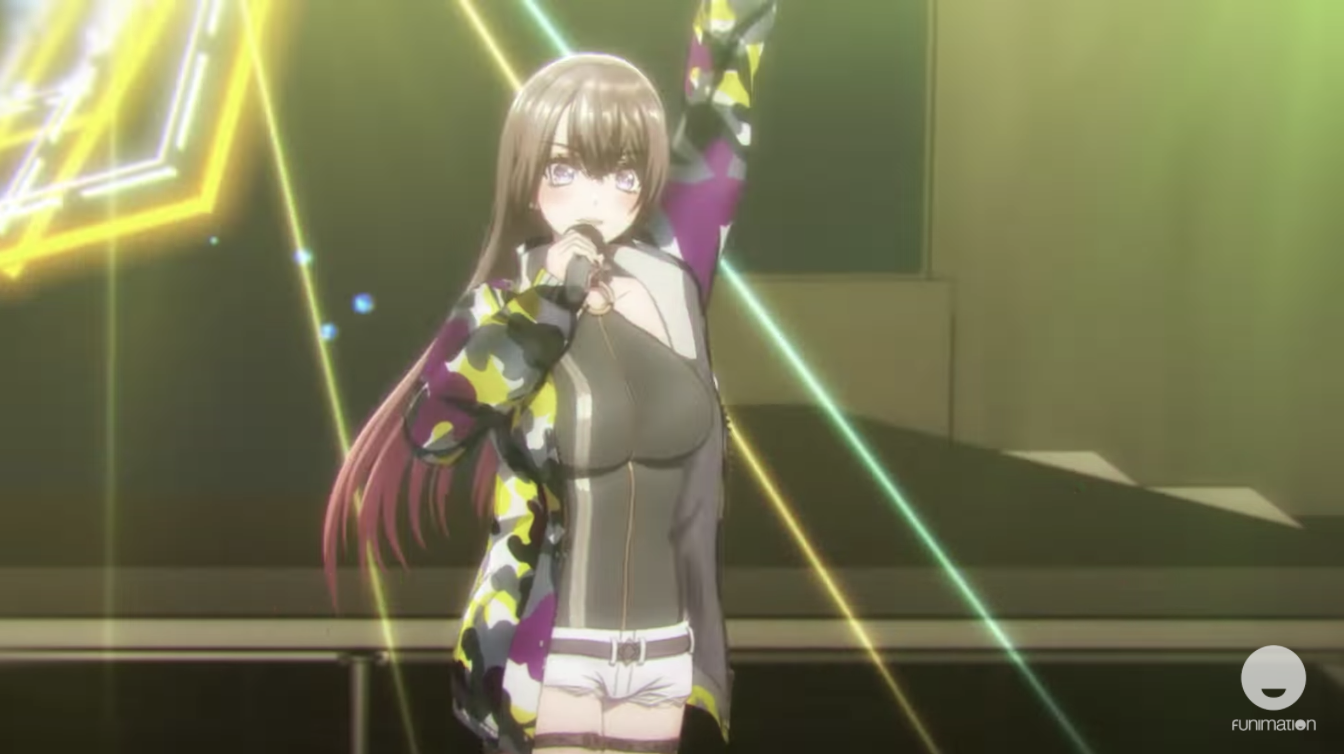 Do we mind that no boys are part of this multimedia project? Not at all! If anything, we're quite grateful. With 24 girls being part of the cast, it's not complicated to start coming up with scenarios where the girls end up being intimately close. And the greatest thing of all is that there are numerous ways in which we could mix them, resulting in the most interesting fantasies. Of course, we have different couples within each unit.
For example, it's not hard to imagine Rika and Marika having a close relationship, especially since they're best friends. Why did Marika decide to join Rika in her pursuit of becoming the best DJ group? The answer is clear: pure love. If we take a look at RONDO, we'll see that Aoi and Tsubaki have great chemistry, too. Oh, and Aoi's androgynous looks and personality make the perfect combo for someone like Tsubaki, there's no doubt about that!
But not everything has to happen within the same group. Kyoko, from Peaky P-key, is fascinated by Happy Around! and the exciting vibe they give off while performing. She feels especially attracted to Rinku's energy… and for us, that's more than enough to start imagining things!
---
Final Thoughts

If the anime is not enough for you, remember there's also a mobile game on its way! Did you enjoy D4DJ's debut? Let us know in the comments below!
---