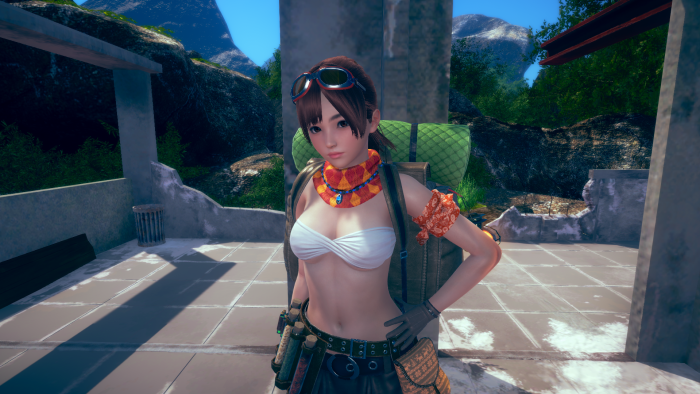 Survival games are always challenging. They put you in unfavorable situations, and you have to do your best with the few items you may have at hand. In ARK: Survival Evolved, for example, you wake up on an island in the middle of nowhere, only to find out you're surrounded by vicious dinosaurs and other dangerous creatures. If you're lucky, you may find other humans too... but most of them will try to kill you and take all your resources and weapons.
One of the best parts of these games, though, is housing. Building and customizing your base is always fun, and it also stimulates your creativity. That's why games like The Sims have that many fans, but creating characters and making them socialize is also an interesting experiment. So... what if there's a game that combines some elements from ARK and The Sims, but with waifus and a lot of sexy content?
Just Because You Both Are on a Deserted Island, Doesn't Mean She's Your New Sex Slave... or Does It?

In AI Shoujo, you and the girl(s) of your dreams are shipwrecked on a seemingly deserted island. Alone, without food, and with little to no clothes to wear, any of us would rather be in the comfort of our home... but wouldn't you pay the price just to be around a gorgeous babe that only has you as a potential partner?
You can customize your character plus all the girls you want to add to the island, and you can even play as a female if you're into girl-on-girl action. Once there, gathering supplies is the least of your worries, because even if you're nothing like Bear Grylls, there's plenty of resources around the island. Your only goal is conquering the heart of your soon-to-be girlfriend, teaching her how to be helpful to you in more than one way.
A Little Bit of Crafting, a Little Bit of Cuddling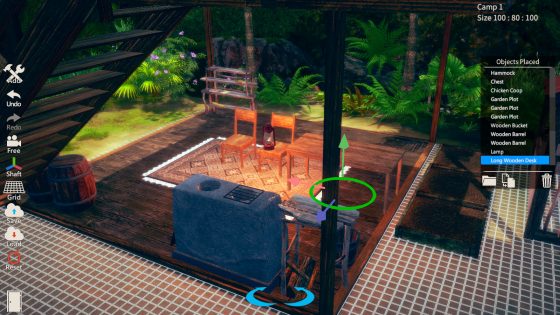 Crafting is a big part of AI Shoujo since you need tools to gather materials and materials to help you build a house. Although simple and buggy, crafting is interesting because there are a lot of options other than primitive huts and broken tools, but in AI Shoujo, providing your waifu a comfy, beautiful house and freshly cooked food is far from being an act of altruism...
If you manage to make a girl fall in love with you, she will help you gather resources, cook, etc. Or more importantly, she will have sex with you and make all your fantasies come true! Raising a girl's sexuality stat will make her horny enough to desire you, and if you're not there to please her, she definitely will take care of that herself. After all, most people will say the eroge side of it is the only reason to play AI Shoujo, taking the survival elements like a nice filler between all the sexy scenes.
Then again, the survival and social simulation elements are there just to make it a game instead of just a 3D porn simulator, so don't buy AI Shoujo expecting it to be the next big thing. Even the story is just an excuse here, but no one cares about that when you can create your own sexy adventures next to a cute teen with huge oppai.
---
Final Thoughts

The Steam version of Illusion's AI Shoujo has the curse of censorship, but just FYI, you can find the uncensored variant if you know how to google. The second problem? Its price, because there are a lot of bugs in this game to overlook the fact that it costs $69.99.
If you're into virtual waifus, this may be the perfect game for this social distancing era. And to be honest, having a real girlfriend is not necessarily cheaper either.