También puedes leer este artículo en:Español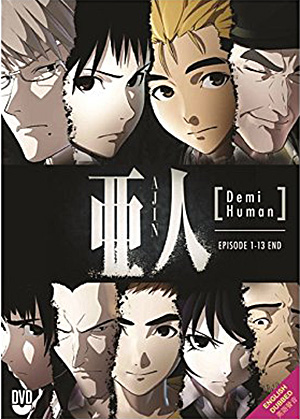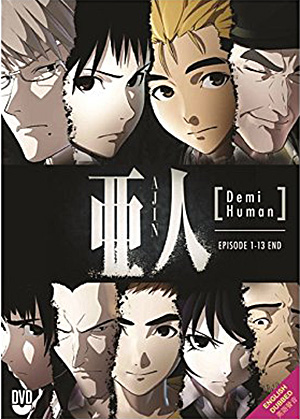 Ajin 2nd Season

Genre:
Sci-fi, Drama, Suspense, Action
---
Airing Date:
October 8 2016
---
---
Honey's Highlights
I don't like thrillers a lot, but Ajin was good. I can't believe we have to wait until October of 2016 to watch it.
While I am happy we get more, I just wish that the movies were separate from the series. We know that the 1st season was tied to the first movie, so the 2nd season will be tied to the 2nd movie. Right?
Who knows? The third movie comes out in september before the 2nd season, so this season could cover both movies or only the second. I mean really who knows!
Synopsis
(The 2nd Season of Ajin.)
After ending up in a traffic accident on his way home from school, Kei Nagai discovers he is an Ajin (demi-human). Ever since, he has been chased by both police and the Ajin Management Committee. Whilst Kei is on the run, he is approached by Satou, a terrorist Ajin. In order to teach Kei a lesson, Satou hands him over to the Ajin Management Committee. However, his scheme ended in failure. Satou parts ways with Kei, and begins a large-scale terrorist attack on Grant Pharmaceuticals alongside other Ajin he recruited.
Now, in the present day, the fight between Ajin terrorist Satou and the Ajin Management Committee takes a new turn.
"The Second Wave will be purification."
Satou announces his next plan - the serial assassination of fifteen influential figures associated with Ajin management. It's Ajin versus the Japanese government, Satou versus Kei Nagai - the battle which will decide Japan's fate is about to begin!
Characters & Voice Actors List
Kei Nagai

Voice Actor: Mamoru Miyano
---
Kei is a third-year high school student when he is hit by a truck and killed. He immediately revives though and becomes the third Ajin in Japan. He flees from not only the government who is after him, but all of the people who want the bounty on his head.
Kaito

Voice Actor: Yoshimasa Hosoya
---
Kaito is the childhood friend of Kei and Kei calls him Kai. They used to be normal friends, but how does Kei see Kaito now?
Satou

Voice Actor: Hochu Otsuka
---
Satou is nicknamed "Boshi" or "Cap." He plots coming into contact with Kei. He kills with a smile plastered to his face. He seems like a gentleman, however…
Yu Tosaki

Voice Actor: Takahiro Sakurai
---
Yu is the head of the Ajin Management Bureau. His goal in life is to capture all Ajin and study them. He always carries a pack of mints.
Izumi Shimomura

Voice Actor: Mikako Komatsu
---
Izumi is Yu's secret bodyguard. She takes direction from Yu's expressions.
Koji Tanaka

Voice Actor: Daisuke Hirakawa
---
Koji is the man who works with Satou. He is not very good at shooting.
Other Title
Ajin: Demi-human 2nd Season
Theme Songs

Opening Song: Boku wa Boku de Atte by angela×fripSide, TBA by fripSide x angela
Ending Song: Koutei no Sumi ni Futari, Kaze ga Fuite Ima nara Ieru kana by CreepHyp

Main Staff

Original Creator: Gamon Sakurai
Director: Hiroyuki Seshita
Assistant Director: Hiroaki Andou
Series Composition: Hiroshi Seko
Character Design: Yuki Moriyama
Sound Director: Yoshikazu Iwanami
Music: Yuugo Kanno
---
(Credit Honey's Anime when you use our description.)