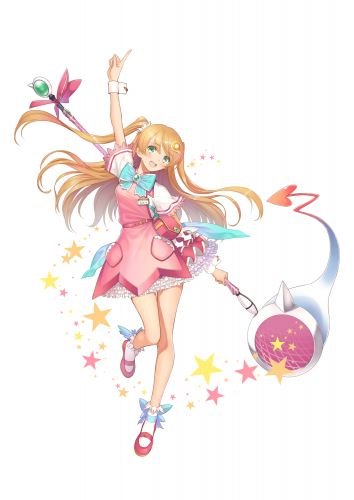 What You Need to Know:
Since 1999, AmiAmi has loyally and faithfully served the anime fandom both online and in physical store form. Now that 20 years have passed since they began, they celebrate their 20th Anniversary with three new project announcements. What can we expect from this industry giant in 2019? Find out below~!

☆ Project #1 – Amico, the AmiAmi Official Mascot, Launches a Twitter Account!

The first announcement is an exciting one as the AmiAmi mascot character, Amico, has launched her very own twitter account! Be sure to follow her at the link below for fun tweets and information regarding both herself and AmiAmi.

Click here to head on over to her official Twitter!

☆ Project #2 – Popular Illustrator Tony, Creates Celebratory Amico Visual

Japanese illustrator Tony has drawn an impossibly moe visual of Amico which you can catch below as well! In addition to this, official Amico goods will go on sale on February 10th at Wonder Festival 2019 [Winter]. AmiAmi says to look forward to future plans for Amico as well.

Tony is an accomplished, popular Japanese illustrator and character designer hailing from Sendai, Japan. They primarily work within the gaming industry and have worked on countless titles. Tony has also helped create 18 different types of bishoujo figurines.

☆ Project #3 – Amico in VR?!

The third project announcement is that Amico herself is coming soon to a VR headset near you. Titled "3D Model Amico", she is going to be able to move, too! As for when and where, be sure to follow her twitter account as new information will be released there.
Source: Press Release
---
Bruhhhhhh I need Amico goods in my life. She's so cute. 2D girls are best.
Wow! The VR looks really cool. I hope I can join her one day!