Amrita no Kyouen

Genre:
Fantasy, Horror, Mystery
---
---
---
Official Images / Key Visuals
Synopsis
A huge apartment complex built on the site of a former factory in the suburbs.
This building is the subject of endless rumors, including the discovery of a high school girl's mutilated body and mysterious psychic phenomena...
One night, Rin, a timid university student who has just moved in, witnesses a large insect flying out of the arm of an old woman being taken away in an ambulance.
Unable to put the insect out of her mind, she visits a library to do some research. There, she meets a folklorist named Tokiyo and learns that there have been many sightings of strange insects in the area.
These insects, which are called "shinreichuu," have existed since ancient times. Also known as "cursed insects," they are considered bad omens and many people who see them end up dying unnatural deaths.
As Rin draws closer to the truth of this terrifying curse, she encounters a host of eccentric characters, including Nasuha, a junior high school student who gives off a mysterious aura, and Saion, a shaman. However, getting to the bottom of this mystery will require Rin to confront her own past. What fate lies in wait for her? And what is the hidden truth of the building?
Characters & Voice Actors
Rin :
Kana Hanasawa
An 18 year old university student who moves into the apartment complex. She's shy and introverted, but she tries to solve the mystery of the building in order to break away from her past.
Nasuha:
Ayana Shiramoto
A mysterious 14 year old girl that appears before Rin. She's an excellent dancer. Perhaps due to her complicated family situation, she's very mature for her age.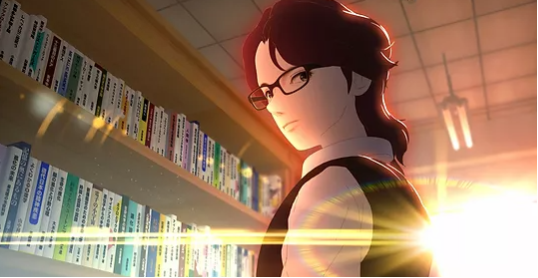 Tokiyo:
Yousuke Itou
A folklorist. He meets Rin after she encounters the shinreichuu and gives her advice on psychic phenomena. He is investigating the relationship between the insects and disasters that have occured in the vicinity of the apartment complex.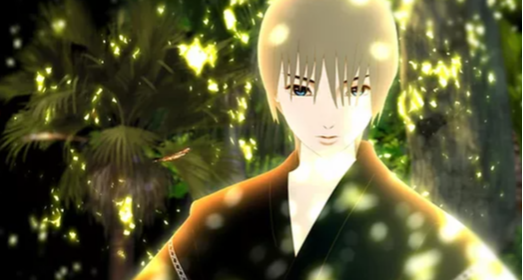 Saion:
Fukujuro Katayama
A shaman. He practices a form of magic that is related to insects. He's a nature lover who collects bugs and grows his own fruits and vegetables. He is trying to get to the bottom of the mystery of the apartment complex.
Mikaya:
Shougo Batori
A mysterious young man who appears in the vicinity of the apartment complex in different guises. He is rumored to be the "Man in the Black Hood," a serial killer who targets young women...
Kirika:
Yukari Fukui
A housewife who lives in the same apartment complex as Rin. She is attractive and speaks in calm, measured tones. She's usually seen pushing a stroller, so she's thought to have children.
Dr. Terakubo:
A doctor who holds the key to the truth of a strange incident that occurred in the vicinity of the apartment complex. He's said to have directed a video that was sealed away in the darkness and added his own verification process.
Main Staff

Original Creator: Saku Sakamoto
Director: Saku Sakamoto
Script: Saku Sakamoto
Animation Director: Saku Sakamoto
Music: Saku Sakamoto
(Credit Honey's Anime when you use our description.)
---