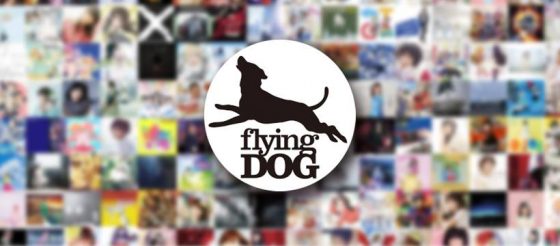 What You Need to Know:
On April 24, FlyingDog announced that it has created English social media accounts. FlyingDog is a music label known worldwide for its anime soundtracks, including Cowboy Bebop and Ghost in the Shell S.A.C. (Yoko Kanno), .hack//SIGN (Yuki Kajiura), Code Geass, and the Ancient Magus' Bride.
It has also produced visuals for popular series such as Samurai Champloo, Trigun, and Carole & Tuesday. Its artists include Maaya Sakamoto, AKINO from bless4, who performed the opening theme song of Genesis of Aquarion, and Walküre, a tactical sound unit featured in the Macross Delta anime series. Please follow these accounts below for the latest anime music information!
Source: Official Press Release
List of Artist and SNS Accounts
Twitter
https://twitter.com/flyingdog_eng
Facebook
https://www.facebook.com/FlyingDogOfficial/
Instagram
https://www.instagram.com/flyingdog_2020/
Artists
AKINO from bless4
Akino Arai
ALI PROJECT
Maaya Sakamoto
Minori Suzuki
JUNNA
Nao Toyama
Megumi Nakajima
nano
Nozomi Nishida
Manami Numakura
Sumire Morohoshi
Kiyono Yasuno
RIB
Rhodanthe*
Wataten5
Walküre
etc.
---
It's about time!
Now I can receive the best updates in English! YES!