What You Need to Know:
Good morning to you all on this fine Sunday. It's time for the anime streaming charts from Japan!
This week is very similar to last week in the sense that a lot of shows are up, new, or have stayed at their previous position. We even have a movie that has cracked the top 10! Last week RE:Zero was #1 and had held it from the previous week! Well what about this one?
Note: "Anime" in Japan is not how we know it as in the US. Anime here is an umbrella term for anything that is animated, so Adventure Time, Jimmy Neutron, Disney movies etc. can appear on these charts. Let's get right on to it! Brace for impact!
---
RE: Zero Kara Hajimeru Isekai Seikatsu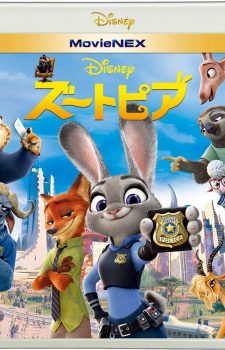 GATE: Kanochi nite Kaku Tatakaeri
Uchuu no Kishi Tekkaman Blade
JoJo's Bizarre Adventure Diamond is Unbreakable
Nejimaki Seirei Senki: Tenkyou no Alderamin
Source: Video Market
???? Zootopia??? Isn't that a Disney movie?
Ganbarist Shun? Wasn't that here a few weeks ago? Nothing like watching hot guys flip around though!
oooooooo Gate is back! Glad to see Re:Zero still on top!
[ad_dfp position="bottom1" unit_pc1="true" unit_pc2="true" unit_sp1="true" class="mt40"]