What You Need to Know:
Welcome everyone to a brand new anime streaming chart straight from Japan! This week we are showing you what the hottest shows are currently in Japan. Video market boasts over 120000 items in their online library, so they are akin to that of Netflix or Hulu in the west.
Last week we fianlly saw JoJo push through to beat down Zootopia from it's first place ranking, as well as we began to see Re:Zero and Macross Delta, Summer anime chart favorites, begin to fall!
This week however will show a downward progression for some animals, but otherwise everything else on the chart is going up or is new! Enjoy!
---
Nejimaki Seirei Senki: Tenkyou no Alderamin
JoJo's Bizarre Adventure: Diamond is Unbreakable
Re: Zero Kara Hajimeru Isekai Seikatsu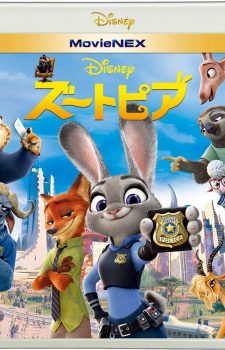 Mahouka Koukou no Rettousei
Dragonball Z (Eps 201-291)
Source: Video Market
Alderamin got to #1?!? How?!???? Is everyone in Japan drunk? I stopped watching that at epsiode two!
Mahouka Koukou Rettousei and Dragonball are here. This is cool!
[ad_dfp position="bottom1" unit_pc1="true" unit_pc2="true" unit_sp1="true" class="mt40"]