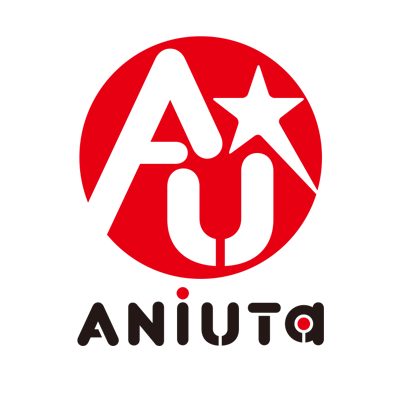 What You Need to Know:
ANiUTa Co., Ltd. is proud to announce that their popular anisong (anime song) streaming service, ANiUTa, will receive an official U.S. release on August 1st, 2018. Designed for both iPhone and Android use, the app will be available via the App Store and Google Play. In conjunction with the announcement of the August 1st launch date, the Pre-launch Campaign (https://en.aniuta.co.jp/pre/index.html), which started on July 4th and will reward 300 lucky winners with ANiUTa related prizes, will officially close July 31st, 2018. So be sure to register now!
For more details pertaining to the paid subscription, along with campaign details, be sure to scroll down below!
Source: Official Press Release
Paid Subscription Details
The paid subscription will cost $4.99 a month. (Note: The subscription price presently offered is based on current exchange rates using 600 JPY as the base value. There is a chance that this price could change either due to exchange rate fluctuations or a change in the pricing thresholds set in the App Store or Google Play.)
The app offers the following perks:
Searching songs by anime title
Lyrics display
Full-length song streaming
Up to 1000 songs can be registered in your Library
High-quality streaming at 320kbps
Before subscription, you can try the following perks:
30 second clips of song streaming
Searching songs by anime title
Lyrics display
Use of the Library
Up to 20 songs can be registered in your Library
Variety of Music Available
At the time of launch, the U.S. version of ANiUTa will feature over 10,000 songs available for streaming. This includes songs from the following shows:
Brand New & Recent Anime:
Attack on Titan Season 3
Karakai Jozu no Takagi-san
Laid-Back Camp
Shoujo Kageki Revue Starlight
Steins;Gate 0
The Ancient Magus' Bride
Violet Evergarden
and more...
Popular & Hot Anime:
Fairy Tail
Ghost in the Shell: Stand Alone Complex
K-ON!
Love Live! Sunshine!!
Miss Kobayashi's Dragon Maid
One Punch Man
and more...
What Makes ANiUTa Attractive
Fast streaming of music from Japanese anime and games in the US
A wide range of playlists, organized by anime title, situation, artist, etc
Lyrics displayed for each song
Participation of large number of anime and game music labels
App Screenshot (WIP)
ANiUTa Website Officially Launched!
ANiUTa has launched a website for all information regarding the U.S. app. For more information, please follow the link: https://en.aniuta.co.jp
Updates and new information regarding ANiUTa can be released at any time, so be sure to check back frequently!
Pre-launch Campaign Ongoing!
ANiUTa has launched a pre-launch campaign filled with fantastic prizes for 300 lucky winners. Fans who follow the official ANiUTa Twitter or Facebook accounts and complete the steps listed there, will be entered for a chance to win one of 300 original ANiUTa goods!
Campaign Details:
How to enter:
1. Follow the official ANiUTa social media accounts listed below:
Twitter: https://twitter.com/aniutaUS
Facebook: https://facebook.com/aniutaUS
2. Complete the steps listed on the Pre-launch Campaign site found below:
Pre-launch Campaign site: https://en.aniuta.co.jp/pre/index.html
Prizes:
Winners will be randomly selected to win either ONE of 150 ANiUTa T-shirts (one-size-fits-all) or ONE of 150 ANiUTa Hand Towels.
Note: Each T-shirt has been personally signed by all of the anisong artists who performed at ANiUPa!!, an ANiUTa live concert that was held in May, 2018.
---
Oh finally, I can sing to my favorite tunes on my way to class!
I don't care if everybody stares at me on the train, but I'm going to sing my heart out with some of these anisongs!
---