También puedes leer este artículo en:Español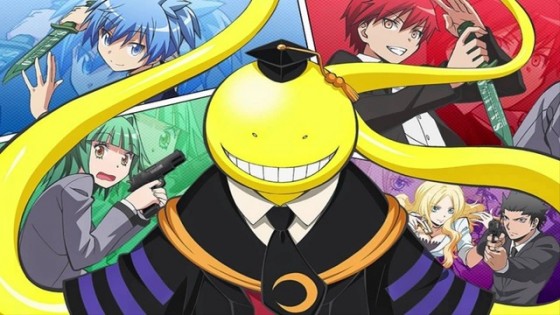 What You Need to Know:
It has been announced that Assassination Classroom, aka Ansatsu Kyoushitsu, will be getting an anime movie adaptation. Titled 365 Hi no Jikan, it will be a compilation of the series with added original episodes.
Alongside this, a movie for the spinoff manga Koro-sensei Q (Quest)! has also been revealed. Both movies will air on November 19 2016.
A teaser announcement PV has also been released - check it out below!
Source: Yaraon
Reactions Around the Web
Are they seriously going to keep dragging it out
Well, it makes money so
Just when the I thought the anime would end in a good place...
I'm definitely going to go see it! Ansatsu Kyoushitsu is the best!!
Koro-sensei is my saviour, I support this!
---
I don't mind the spinoff, but why make a compilation movie? Does anyone even watch them?
Who knows... The spinoff looks like it could go the same way as Shingeki! Kyojin Chuugakkou though, I wonder what the reception will be like?