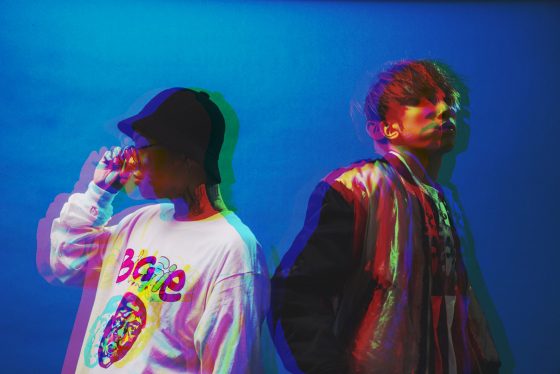 「Bring the Noise Vol.2」 June 14th - Set a Reminder

What You Need to Know:
Japanese rock band BACK-ON – known to international fans for creating themes for the anime series Gundam Build Fighters, Eyeshield 21, and Fairy Tail – will perform a special livestream concert on Sunday, June 14, at 8:00pm (JST).
Due to COVID-19 health concerns, the full-length concert "Bring The Noise Vol. 2" will be broadcast from Daikanyama SPACE ODD without a live audience, but the band will deliver the show to their "BACK-ON CLAN" fan community via the club's website.
As a gift to the fans who support the band worldwide, BACK-ON will also broadcast the first 30 minutes of the concert on their official YouTube channel.
In January, BACK-ON released the digital album rebirth on digital platforms worldwide, which included a self-cover of their first single "Chain" (Air Gear anime theme).
Source: Official Press Release
Additional Information
In April, the band released live videos performing "Nibun no chi" (theme from Gundam Build Fighters) and "STRIKE BACK" (theme from Fairy Tail) on their YouTube channel. On June 1, the band followed with a home performance version of "Hikari Sasuhou" (theme from Murder Princess).
"Nibun no ichi" (Live ver.)
https://youtu.be/dtQh3274BHo
"STRIKE BACK" (Live ver.)
https://youtu.be/EeObdg68JaQ
Hikari Sasuhou" (Stay Home ver.)
https://youtu.be/JK8hbFit2Iw
BACK-ON Presents
Bring The Noise Vol. 2
Sunday June 14, 2020 at 8:00pm JST
YouTube Streaming (First 30 minutes)
https://youtu.be/X7YXK1v14BU
Fan community "BACK-ON CLAN" (Full concert)
https://fanicon.net/fancommunities/2405
---
Shout outs to these guys for really supporting their fans and not giving up on them.
I'm actually starting to enjoy these online events. We're moving into a digital world now!