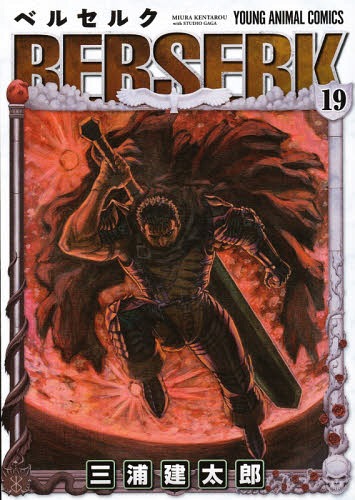 What You Need to Know:
Berserk, the other manga that is plagued with what seems like perpetual hiatuses, has announced right after the announcement that HUNTER X HUNTER is coming back, that it too is coming back. This only will further serve to fuel the fires that Yoshihiro Togashi and Kentarou Miura are the same person.
The announcement came last week and Berserk will reappear in Young Animal when it publishes its January issue, due out on December 22nd. The series was back briefly this year before it went into hiatus early summer. This is around the time that Miura promised readers that the series would be back, so thankfully it is right on time.
Berserk has had countless anime adaptations that ended most recently in the Spring 2017 incarnation animated by the studios Millepensee and GEMBA. What are your thoughts on the series finally returning again after six months of being out of publication? Let us know below!
---
It would be appropriate to say that one could surmise that the authors are the same individual.
Yeah I agree. I think that they could be the same person. Oh well, who cares! Just gimme more!
---