What You Need to Know:
Hobby Japan and Megahouse's "Bikini Wars" series of figures is getting a television anime project that will premiere in July 7th.
The setting is a an RPG-style world with swords and magic, where adventurers form a party to challenge the demon king's right to rule. But, the adventurers all have beautiful breasts, enormous breasts, and bikini armor!!
It will be 5 minutes anime series.
New PV was revealed on June 1st. Here you go.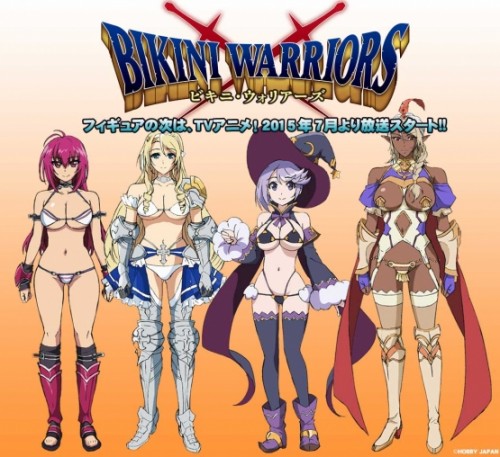 Source: Bikini Warriors Official Website
Reactions Around the Web
Obligatory "Oh Japan." Rolling Eyes
This is a joke right...this isn't actually real?
I mean...at least they don't hide their love of fanservice, kinda like the Senran Kagura guy
Oh lol at all the hate, will only make this show more entertaining.
I shall watch.
---
"Bikini Warriors" will be an anime like Sekirei and Queens Blade, isn't it?
Yeah, I guess so. I know the illustrator of Darkelf "Oda-non", famous for his hentai comic. It must be so hot...!