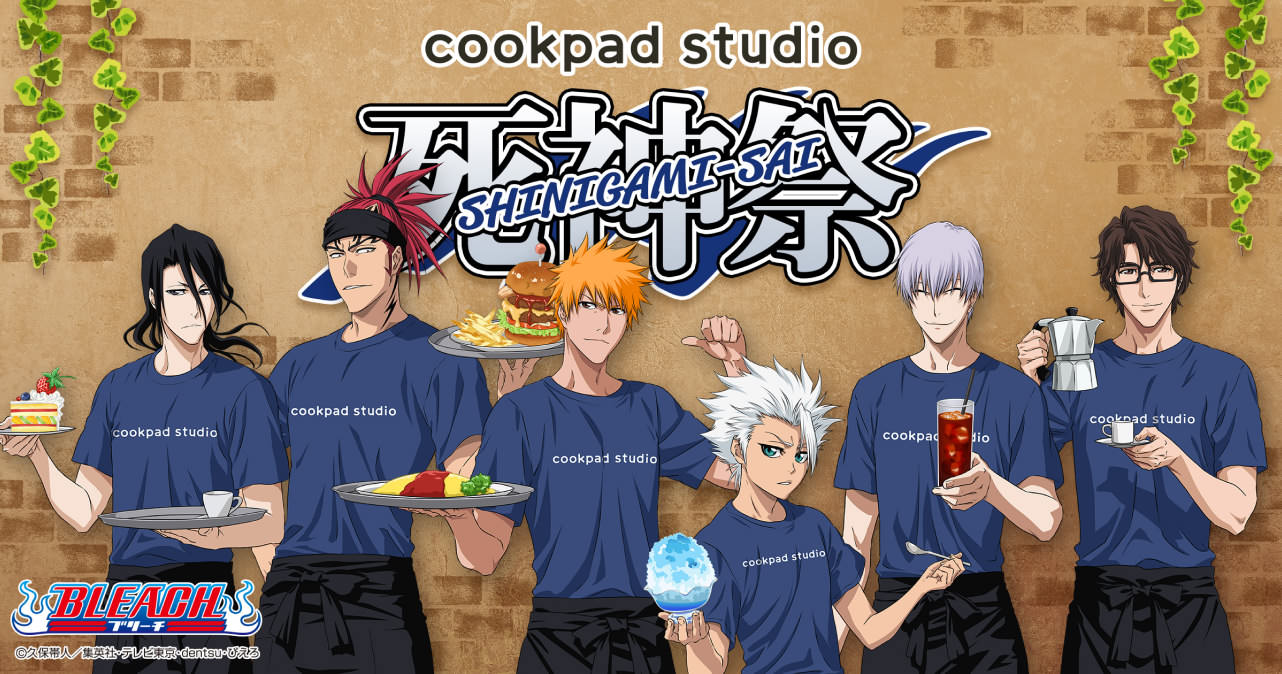 What You Need to Know:
A collaboration between BLEACH and Cookpad TV has been announced. During Cookpad Studio's Shinigami-sai (Shinigami Festival), you can enjoy a limited menu that represents the world of BLEACH!
Their lineup includes Ichigo Kurosaki, Byakuya Kuchiki, Renji Abarai, Toushiro Hitsugaya, Gin Ichimaru, and Sousuke Aizen.
Some of the featured dishes are "Senbon Sakura Tarako Pepe" (Byakuya Kuchiki's Bankai) , "I'm sorry... Gin's Pure White Anmitsu", "Bankai! Ichigo's Substitute Shinigami Hamburger Steak" and other limited menus have been developed that pursue visual and taste qualities that reflect the qualities of BLEACH and are satisfying.
Except for dessert, the food and drink menu can be taken out and you can enjoy it at home.
Food and drink prices vary from ¥600 for drinks, ¥1000 for desserts, and ¥1200 for entres and with each food order, you receive a collectible character sticker!
There are also pins, acrylic figures and other Cookpad Studio Sinigami-sai-themed goods on sale!
The Cookpad Studio Shinigami Festival will run from August 7th, 2020 to September 2nd, 2020 at the Cookpad Studio in Osaka!

Website: https://cookpad-studio.com/collabo9
Source: cookpad-studio
---
We'll have to go more than once to try everything, Honey!
The sweets look delicious! And all the goods are pretty cool!