What You Need to Know: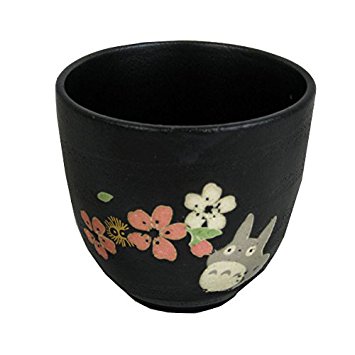 The team at Bluefin are gearing up for this years Toy Fair, which takes place Feb. 17-20 at the Jacob K. Javitz Convention Center in Manhattan, NY.
Bluefin is an official North American master distributor for Studio Ghibli products with a catalog of over 250 SKUs from a variety of officially licensed Japanese licensees. A collection of over 100 unique lifestyle items will be on display at Toy Fair 2018. A special Studio Ghibli Starter Collection will be available to dealers at special wholesale show pricing (while supplies last).
Bluefin will celebrate the property with a lush garden atmosphere inspired by the film in its booth during Toy Fair. A variety of officially licensed Studio Ghibli products from world-class Japanese manufacturers such as Benelic, Ensky, Skater, and Marushin will be displayed. Those who are fans of Studio Ghibli's works should definitely not miss out on this opportunity as it will have a ton of goodies to buy! See some of the items below!
Source: Official Press Release
Notable Items
My Neighbor Totoro Figure Collection – Packaged blind boxes offer surprises for collectors and spotlight memorable characters from the landmark film. 12 figures total.
New Studio Ghibli Art Crystal Puzzles with Stained Glass effect for My Neighbor Totoro, Kiki's Delivery Service and Spirited Away. Several designs will be displayed.
No Face, Jiji, Kodama Coin Banks – Final production run for 2018 is available now. These unique and collectible products are not expected to be produced for the North American market again.
A special Studio Ghibli Starter Bundle will be available for purchase at special convention pricing during Toy Fair Bundle includes unique household and lifestyle items including Totoro Mini-Towels and Gift Box Sets, JiJi Mini-Towels and Gift Box Sets, Cat Bus and Totoro Chopstick Sets and Carrying Cases, and a selection of Flying Totoro and Flying Kiki Art Crystal Puzzles.
Studio Ghibli Concept Products
Licensed Paper Goods - Chiyogami, Paper Theater, Figural Origami
Totoro Mino Yaki Pottery
Totoro/Wafu Pattern Totoro Jubako
Soft Totoro and Jiji Blankets
Figural Sofa and Bed Cushions
Totoro and Jiji Tote Bags
My Neighbor Totoro Statue
Puzzle Bowl (Spirited Away, My Neighbor Totoro, Kiki's Delivery Service)
Metal Business Card Holders (Spirited Away, My Neighbor Totoro, Kiki's Delivery Service and Princess Mononoke)
Totoro Key Houses
---
Well I know where I'm headed at the end of the month! I NEED that Totoro Cushion!
I'm more interested in the concept products actually. I'd like to see what new ideas the company is coming up with!
---