Not Forgiveness, Atonement
Mangaka : Horikoshi, Kouhei
Publisher : Shonen Jump
Genre : Action, Comedy, School, Shounen, Super Power
Published : December 1, 2019
Discussion Time
Here's a bit of reality for you readers out there. Forgiving others is very hard to do in reality, especially when they wrong you in a grievous way. However, forgiving yourself when you fail as a person is even more of a daunting task. Endeavor this week showed that he isn't asking for forgiveness from his family but instead wants to atone for his mistakes. That's the main crux of chapter 252 of Boku no Hero Academia. Ending has been captured by Shoto—which means our trio has won at Endeavor's task—but the battle hasn't ended just yet. Endeavor tries to explain why he's distant from his family as he constantly feels like Toya's death was on him and was ultimately his fault. Natsuo doesn't want to just up and forgive his father but with tears in his eyes we know his heart has moved in the right direction to slowly forgive his dad regardless of what his words imply.
After thanking the trio for making the moves true heroes do—and something he couldn't—we skip ahead to Endeavor back him with his family. In a final means of redeeming his actions, Endeavor promises to build a new home that's easier for his family to move to and from work/school and a home that will allow their mother to be welcomed back in a warmer environment. However, as atonement for his past, Endeavor has decided to remain in their current home away from the family. Is this the right move by Endeavor? In many ways, we don't have a yes or no answer but, for now, we need time to chew on chapter 252 of Boku no Hero Academia before the next installment releases. While we do that, continue on reading why you can't skip this amazingly emotional 252nd chapter!
Why You Should Read Boku no Hero Academia (My Hero Academia) Chapter 252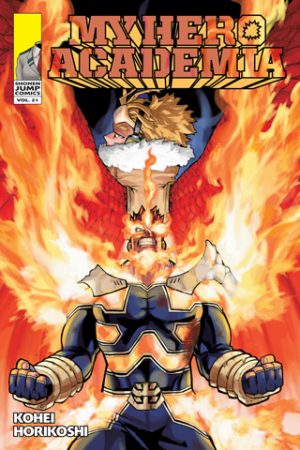 1. Atonement
Literally, if we wanted to sum up Boku no Hero Academia's 252nd chapter in one word, it would be atonement. Endeavor hasn't been the kindest hero in the series but as we've learned more about him we have begun to understand his struggles. In our minds, Endeavor has slowly started to redeem himself and his first step is atoning for his past transgression against his family. What will Endeavor do next to make it right with those he loves and holds dear? Time will only tell but we're excited to bear witness to such a disliked hero slowly become loved and forgiven by the fandom.
2. A Quiet Victory
While this whole episode focused on emotions and redemption, we almost forgot a big element that occurred silently. Our three pro-hero trainees have bested Endeavor's challenge! Not only did they capture the villain before Endeavor but they saved Natsuo's life! Maybe there wasn't a lot of fanfare in their accomplishment but we're clapping loudly here at Honey's Anime!
---
Final Thoughts
Boku no Hero Academia chapter 252 was a chapter that tested people's empathy for Endeavor. For the last several weeks, we've seen various social media outlets talk about Endeavor and how many are trying to forgive him for his past while others say he's irredeemable. After chapter 252, what side do you stand on? Let us know in the comments below as we think this will make for a big conversation! For even more Boku no Hero Academia reviews keep stuck to us here at Honey's Anime!
---