Nintendo just launched another bundle title a few days ago. Super Mario 3D World + Bowser's Fury is our favorite plumber's latest adventure, although it's not a 100% new game. In fact, the only fresh part of it is a short yet fantastic game called Bowser's Fury, featuring an interesting new mechanic that breaths new life into a timeless classic.
Another Wii U Port, With a Twist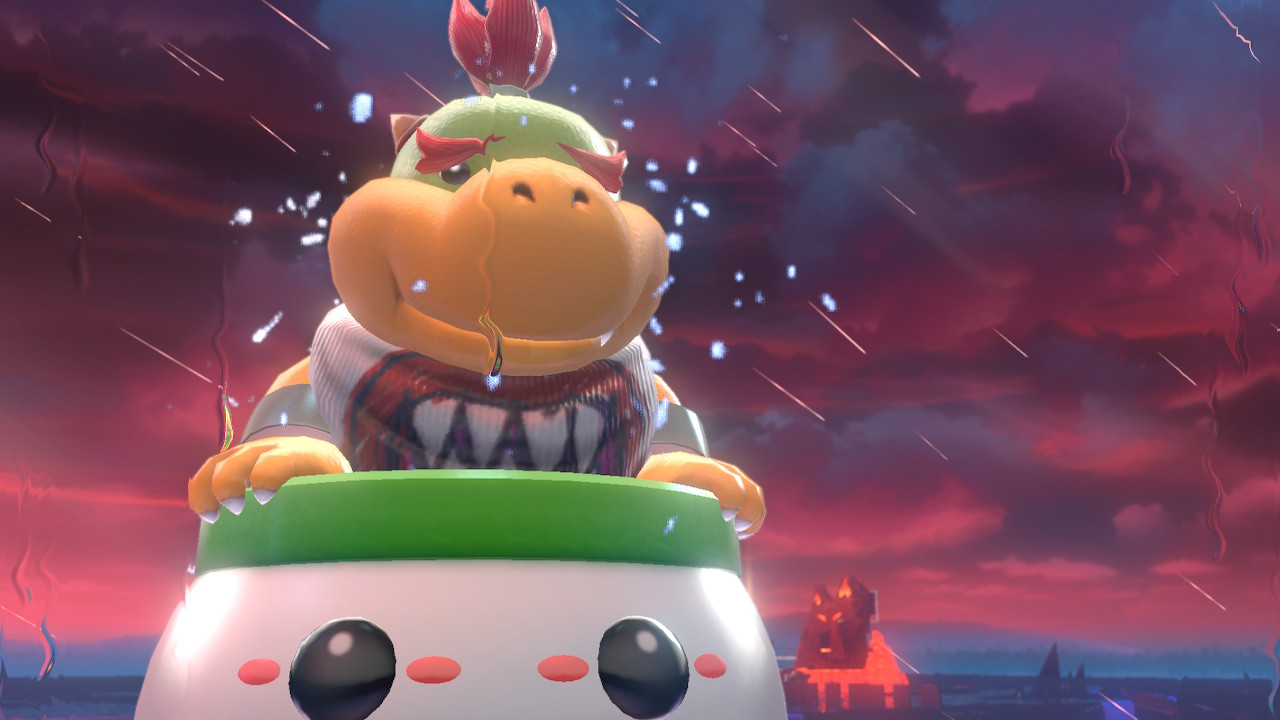 Switch owners could be divided into two groups: those who are new to Nintendo or, at least, haven't bought its more recent consoles and games since the Game Boy or N64 era, and those who have been following Nintendo for a long time and also own a 3DS, Wii or Wii U—yes, we know we're oversimplifying it, but still. For that reason, not all Switch owners are happy about remasters and ports; they want something completely new instead of new versions of the same games they already finished back in the day. Some games, however, do bring something new to the table, and such is the case of Super Mario 3D World!
Originally released in 2013 for the Wii U, Super Mario 3D World is one of Mario's classics, and it plays and feels exactly the same on the Nintendo Switch. But if you—like us—already dedicated a ton of hours to the Wii U version, you'll be far more interested in Bowser's Fury, a DLC-like game that totally justifies re-buying this game.
What's New Pussycat?

In this game, Bowser Jr. asks Mario for help to calm down his father, who's now a giant beast corrupted by the darkness. To be honest, not many explanations are given about the current situation: all you need to know is that the whole region is covered by a black gooey substance and that every now and then, Bowser will unleash a powerful storm and come to attack you with the power of a volcano.
Unlike Super Mario 3D World, Bowser's Fury features an open world similar to the one we enjoyed in Super Mario Odyssey, developed with the Switch in mind. Other than that, it has many similarities with Super Mario 3D World, from the use of power-ups to the obsession for cat-eared monsters and decorative elements. All that makes it a fantastic middle point between two absolute powerhouses—it has Super Mario 3D World's soul, but Odyssey's updated style. Too bad it's too short!
Bringing Odyssey's Formula to Old Games

Bowser's Fury encourages exploration, so instead of having several stages with different goals, you need to roam around and figure out what to do following some cues. It could be frustrating at first, but all goals are easy to find and meet if you pay attention to your surroundings. Your primary objective is to bring light to the island's lighthouses to scare Bowser away. Once you collect enough Cat Shines, you can activate a giant bell and fight Bowser with your own hands, until he finally gives up and you can repeat the process. While that's rather simple, the unpredictability of Bowser's appearances and how the Fury changes the environment is an enjoyable addition to the franchise.
There are certain goals that you can only meet while Bowser's Fury is active, like using his fire breath to break some special blocks, but we also found that doing all missions while dealing with falling rocks, evil kittens, and a giant dragon chasing you around is a challenging experience for a hardcore second playthrough.
50 Cat Shines will be enough to defeat Bowser, but once you do that, Bowser Jr. will give you even more tasks to do. Regardless, it will take you a day or two to 100% this game... but hey, we can't complain, right? After all, it's just an extra to a game that many people never even had a chance to play before.
---
Final Thoughts

We loved Bowser's Fury, and we'd love for it to become a full-fledged game of its own at some point! Giving us something completely new to play was a nice touch, but let's not forget that Super Mario 3D World, as we already mentioned, is a great game that all Mario fans should play at some point.
Some of you might be tired of this port-after-port trend, but in our opinion, Super Mario 3D World + Bowser's Fury can be excused.
---