Build Divide: Code Black

---
Airing Date:
October 9, 2021
---
Official Images / Key Visuals
Synopsis
"I can see it. The path to victory..."
"I'll win this time. So, come at me again...
Accept! Bloom, Gambler of Souls!"
The city of New Kyoto is ruled by a King, and each individual's worth is determined by their strength in the Build Divide trading card game. Now, however, there's a rumor going around that says if you can defeat the King in Build Divide, you can have any wish granted.
But to challenge the King, one must first participate in the TCG battle Rebuild and complete a "key".
Everyone has wishes they would like to see granted.
To fulfill a certain goal, Teruto Kurabe decides to join the game and defeat the King. With a mysterious girl named Sakura Banka guiding him, he throws himself into Rebuild.
Teruto and his friends' battle is set to begin here, in New Kyoto, a city ruled by Build Divide!
Characters & Voice Actors
Teruto Kurabe:
Yuto Uemura
A boy who has lost practically all of his memories. The one and only thing he remembers is "Defeat the king." He encounters a girl named Sakura Banka after saving her from some thugs she got tangled up with. His fighting style is to always take risks and gamble everything. He loves bread. He won't admit it himself, but he has a terrible sense of direction. He uses Black Bloom ace and territory cards.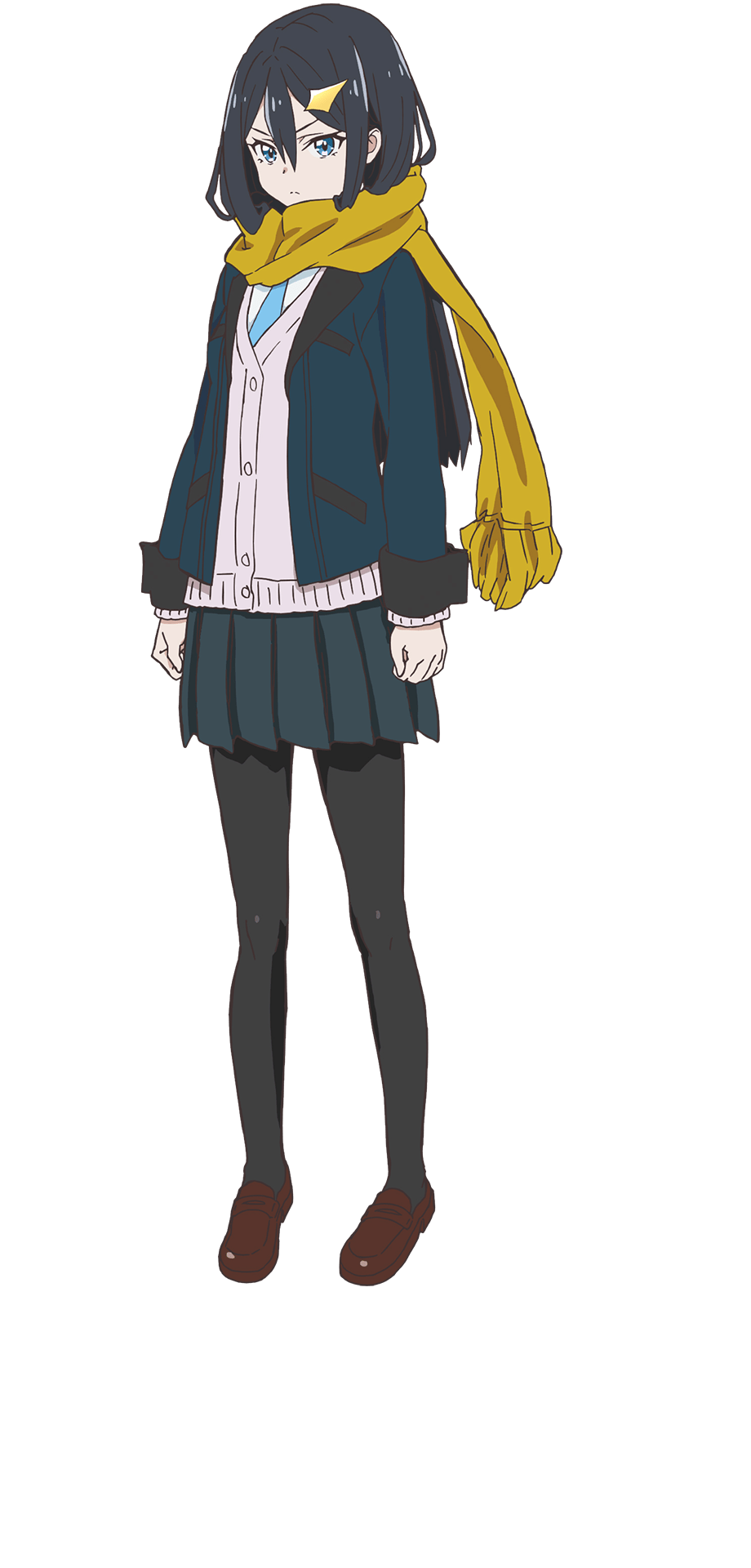 Sakura Banka:
Sayumi Watabe
A very mysterious young girl who always wears a scarf. She has a wish she wants fulfilled no matter the cost, so she's searching for someone to join Rebuild in her stead. She gets caught up with some thugs in the city and is saved by Teruto. She then tells him about Build Divide. She likes stars and is often humming Twinkle Twinkle Little Star. She uses Blue Iora ace and territory cards.
Hiyori Munenashi:
Aoi Koga
A girl from a poor area on the outskirts of New Kyoto. She's lived a hard life ever since she was a child, so she joins Rebuild in order to change her lot in life. She doesn't let her rough past bring her down and is often cheerful and light-hearted. She likes period dramas. She uses White Daglerk ace and territory cards.
Kikka:
Yu Serizawa
A very clueless young girl who doesn't know a lot of things, including where she was born. She has an abnormal fixation with Teruto. She uses White Marglair ace and territory cards.
Naomitsu Enjou:
Atsushi Tamaru
A kind young man who is brimming with a strong sense of justice. He grieves for the sorry state that New Kyoto is in, and joins Rebuild in order to change it. He acts on his own and goes after groups that take part in Rebuild as organizations. He doesn't like things that have a bitter flavor. He uses Red Lionel ace and territory cards.
Other Title
BUILD-DIVIDE -#000000- CODE BLACK
Theme Songs

Opening Song: "BANG!!!" by EGOIST
Ending Song: "Fukagyaku Teki Na Inochi no Shouzou" by Genun SIREN

Main Staff

Original Creator: Homura Koumoto / Hikaru Takeno
Director: Yuki Komada
Series Composition: Yoriko Tomita
Character Design: Sinpei Tomooka
(Credit Honey's Anime when you use our description.)
---