Here at Honey's Anime, there's a common complaint about video games that we bet many of you out there reading this article also feel is common. A lot of more obscure titles created and released in Japan only stay in Japan. This often means we as gamers must rely on importing games from overseas and or waiting for years—sometimes longer—before a game finally graces the west…if it ever does. However, when we do import games from Japan, we often find our peers or other players asking numerous questions such as: Can you play a game in a different language? You can't speak Japanese so how do you play that game at all? Well folks, today we're tired of hearing these questions and we have made our own question—with our own answer—in the form of Can Non-Japanese Gamers Enjoy Import Games?
Yes, of course, you can

Japanese based games will often be hard to play, that much is true for those not at all use to the language. However, that doesn't mean playing a Japanese import game is downright impossible. Fighting games for example utilize a lot of similar button inputs and control schemes which makes learning combos not too difficult if the fighting game isn't overly complex and or unique in nature. We will go into other genres and why import games are enjoyable to anyone outside of Japan, but we thought it first to make it clear that no matter what, important games can be enjoyed.
What makes it easier

We can already feel those who read the above part raising their fists and demanding more evidence of our claim. Well, there are often some interesting things that happen to import games—especially from China—where English text is included in-game to make western games able to read and understand the game in its entirety. Several of the Super Robot Wars games are Japan only but can be imported from China in full English such as Super Robot Wars X and Super Robot Wars V. This makes playing games imported a lot more enjoyable and a lot easier to get into.
Why some games shouldn't be played in Japanese

When we wrote this article, we knew that some of you readers would want us to take a 50-50 stance on this theme and avoid just saying that all games are great imported. Well folks, maybe it might be as surprise to you but we would never say all games are great imported. A lot of games—especially RPGs based on anime—are hard as heck to enjoy as import titles because the game itself becomes a barrage of unreadable text and battle systems that leave you wondering which selection is attack and which will waste an item in your inventory. RPGs and visual novels are games best to be avoided when searching for import games as these genres aren't fun to those who don't speak a lick of Japanese.
Endure the wait sometimes

In the current gaming landscape, a lot of titles that release in Japan eventually have a release date in the west. Persona 3: Dancing in Moonlight and Persona 5: Dancing in Starlight are two games that will release soon in Japan but will have future releases in North America by 2019. Yes, that wait might be tough to those who want to rock out with Mitsuru, Futaba and other Persona heroes but it's not a lifetime wait. We can eventually see these games and play them for maximum enjoyment in English sooner rather than later and it goes to show you folks that waiting—while hard—isn't always impossible. A good import game might bless the west and you will not only save money—as imports are expensive—but also can play a game in a language you're versed in.
---
Final Thoughts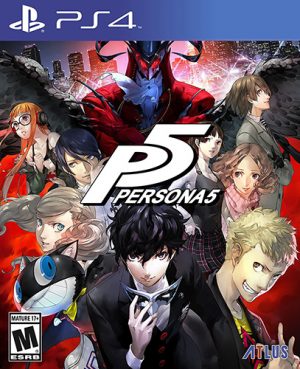 Import games are amazing because they allow non-Japanese gamers to enjoy in titles we might never see in the west or anywhere but Japan. However, you need to be smart when buying import games and do some homework on them prior to splurging on all your favorite JRPGs and anime themed games. Can you master the controls despite the game being entirely in Japanese and will you truly be okay with not understanding story elements or cutscenes if they exist? If any of those answers end with a no, then you might need to consider waiting for a future release stateside or choosing a different game that is playable despite being in Japanese. What do you think about this topic? Are you with our thinking or do you have your own take on things? Comment below to tell us and as always, read more articles like this one curtsey of us here at Honey's Anime.