"Pull Those Quarters Out!"
Game Info:
System: PS4, Nintendo Switch, Xbox One, PC
Publisher: Capcom
Developer: Capcom
Release Date: July 21, 2022
Capcom…one of the most legendary developers ever, has made sure we don't forget they once ruled the arcade scene as they have been re-releasing numerous classics and once more have a new set for gamers to enjoy. Labeled Capcom Arcade 2nd Stadium, like the first, this title allows players to download some great old-school titles 30 to be exact! Should you dive into the past or save your quarters for laundry day? Let's discover together in our review of Capcom Arcade 2nd Stadium for the PS4!
Dizzying Amount of Games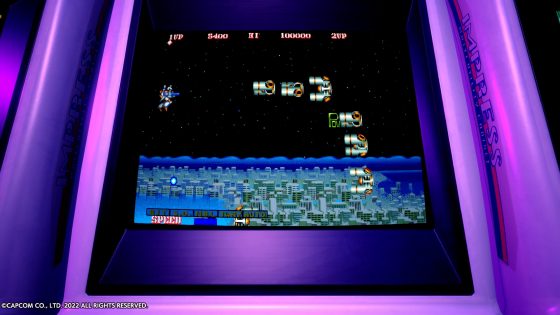 Bundle or individual? That will be your hard-hitting question when you purchase the free base game of Capcom Arcade 2nd Stadium. While the base game does include the famous SONSON, there are 30 games for you to download and that is the beauty of Capcom Arcade 2nd Stadium. Let's be real, not every game you're going to love from the olden days of arcade hits, and giving players a reasonable means of buying their favorite titles—rather than just the bundle—is a nice incentive for those who want just specific games. There are plenty to choose from such as LAST DUEL, ECO FIGHTERS, MEGAMAN The Power Battle, and tons of others. Just looking through this extensive list is a game in itself and we really recommend getting the games you want most first!
That Old School Feel

Everything about Capcom Arcade 2nd Stadium aims to transport gamers to simpler times where we went out to a physical place to play games and didn't hold up in our rooms for every gaming session. Capcom Arcade 2nd Stadium just gives this retro vibe from the menu options to the adjustable settings found on each game. You can go super old school or just retro enough and that is never a bad experience with these retro collection experiences!
These Games Seem Recent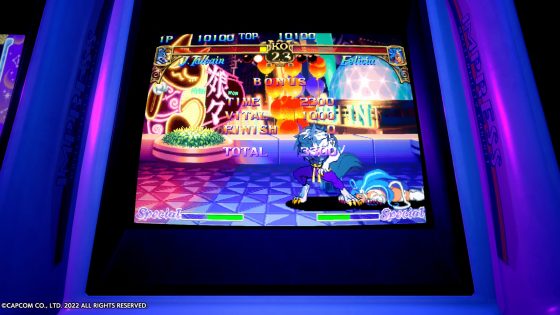 Not too long ago we reviewed Capcom's Fighting Collection and several of these titles—minus a few of the exclusives—can be found in Capcom Arcade 2nd Stadium. Rebuying these games, again, can feel a bit penny-pinching on Capcom's end but having the freedom to avoid swapping out games/discs to just enjoy our favorites in one space is part of the appeal. Still, this is why we're glad we can buy individual games rather than just flat out buy the entire bundle.
Cheating Allowed

Are you finally ready to beat Knights of the Round but are worried you're going to fail too many times to count? Well, folks, Capcom Arcade 2nd Stadium has a sweet feature that can be downloaded allowing invincibility which is 100% cheating but a good way to at least beat a game that we just struggled with as kids and now show it who's boss!
---
Final Thoughts

Capcom Arcade 2nd Stadium is a solid array of legendary and fun Capcom titles from the older age of gaming and we love most of them! While a lot of these games can be found in other collections, Capcom Arcade 2nd Stadium allows individual purchasing which equally will save gamers a few dollars if they don't particularly care for all of these 30+ games. Capcom Arcade 2nd Stadium releases this July 21st but are you going to shell out some dollars for this collection?
Comment below to let us know what games you're going to play from Capcom Arcade 2nd Stadium! Don't forget to also keep stuck to our retro hive here at Honey's Anime for even more game reviews and anime-related news!
---