What You Need to Know:
Capcom have today announced that they will be releasing a compiliation of six retro games featuring Disney characters, titled The Disney Afternoon Collection. The collection will be available as a digital release in North America and Europe for $19.99 / £15.99 / €19.99 on 18 April for PlayStation 4, Xbox One, and PC.
The classic games will be restored to include 1080p HD support and optional filters for that retro look. They will also feature new game modes, Boss Rush and Time Attack, and a new "Rewind" feature. Players will also have access to an in-game Disney Museum, full of original concept art, advertisements, character art, and music.
The games included in The Disney Afternoon Collection are as follows: Chip 'n Dale Rescue Rangers 1 & 2, Darkwing Duck, DuckTales 1 & 2, and TaleSpin. Check out some of the screencaps below for a throwback!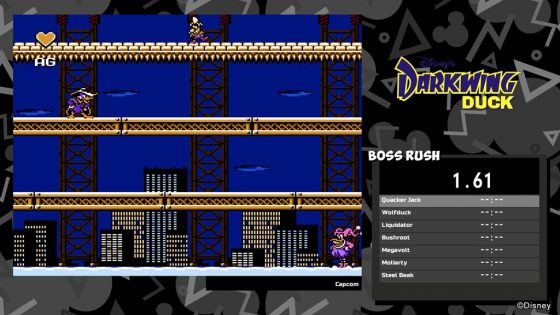 ---
Games with Disney characters? That sounds super fun!
I like the concept of the Disney Museum. Of course I'll also be making full use of the retro filters for the genuine 80s and 90s experience.
---