También puedes leer este artículo en:Español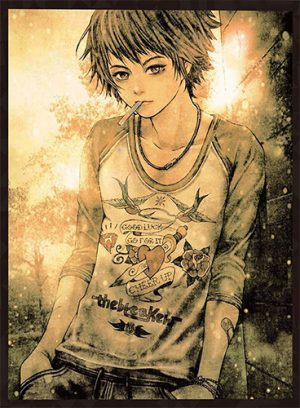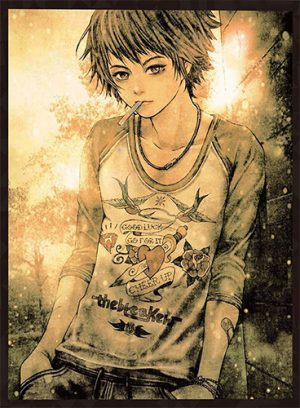 Cheer Boys!!

Genre:
Sports, Slice of Life, Comedy
---
---
Honey's Highlights
At first I thought that these boys were just going to be like another Haikyuu!! You know, traveling and competing against rival teams. But this… this is like closer to Free! and yet nothing like I have ever seen.
This is BL right?
This is a sports and comedy anime that reflects the passions of young youth who come together to work hard to achieve their dreams. We MUST cheer on the cheer danshi!
This is NOT BL. It is just like Honey-chan said, a sports anime full of passion and sports! If you watch the PV, you would know. It is so nice to see all the boys supporting each other. Just because it is boys doing cheerleading, does not make it BL. People other than girls can do it.
Synopsis
Due to some certain circumstances, the tale of these cute college boys will breathe a new form of youth into cheerleading. Haruki Bandou is suffering some setbacks in Judo when his childhood friend Kazuma Hashimoto invites him to become part of the unheard of all male cheerleading team 'BREAKERS!' Together with argumentative Mizoguchi, healthy-eater Ton, Kansai luck-pushers Gen and Ichirou, and Shou with his unique uniform. This new challenge for these boys is going to be 'breaking through' something.
Three Episode Impression
Just when we thought we've seen all sports anime imaginable, a group of guys appears out of nowhere and spins around in the all-male cheerleading team of Cheer Boys!. If these guys remind you of the handsome swimmers from Free! or the fierce volleyball players in Haikyuu!!, then you are not too far off since the group dynamics and driving force (namely to become the best team out there) are pretty similar. The main cast is definitely charming and even though Cheer Boys! Is not a BL story, it does have a couple of hints here and there to please the viewers. All fans of sports anime or shows revolving around a group of young guys should definitely give Cheer Boys! a try.
Characters & Voice Actors List
Haruki Bandou

Voice Actor: Yuuki Yonai
---
Haruki is a first year university student who was born into a family of judo athletes. However, he has hit his limit with Judo and quit it. His friend Kazuma invited him and now he is joining the cheer team. Haruki is shy.
Kazuma Hashimoto

Voice Actor: Nobuhiko Okamoto
---
Kazuma is a childhood friend and understands others well. His bereaved parents were both cheerleaders so he too has decided to form the male cheerleading team.
Shou Tokugawa

Voice Actor: Yuuki Ono
---
Shou gives off the aura of a pretty boy and he's currently testing out the cheer team. He has a very strict opinion of the newly formed cheer team. His own personal sense of style is extremely horrendous.
Wataru Mizoguchi

Voice Actor: Tomokazu Sugita
---
The son of the owner of a traditional Japanese restaurant. As you can tell from looking at him, his posture is stiff and he has no sense of rhythm. He often repeats famous sayings from famous figures.
Kouji Toono

Voice Actor: Yuu Hayashi
---
Weighing in at 100 kilos and with no experience when it comes to sports, he joins the men's cheerleading group in order to change himself. His pet name is 'Ton.'
Souichirou Suzuki

Voice Actor: Kousuke Kuwano
---
One of his most prominent features is his Kansai dialect. Played baseball all the way through to high school and has amazing reflexes. His pet name is Ichirou.
Gen Hasegawa

Voice Actor: Katsuyuki Konishi
---
Like Ichirou, he's from Kansai. These two might usually be joking around, but he can do a backflip with no problems whatsoever.
Episodes
12
Other Title
Cheer Danshi!!
Theme Songs

Opening Song: Hajime no Ippo by Luck Life
Ending Song: BREAKERS by LIMIT BREAKERS

Adaptation

Light Novel


Main Staff

Original Creator: Ryo Asai
Director: Ai Yoshimura
Series Composition: Reiko Yoshida
Character Design: Hitomi Tsuruta
Animation Director: Hitomi Tsuruta
Original Illustrator: Hiroyuki Asada
(Credit Honey's Anime when you use our description.)