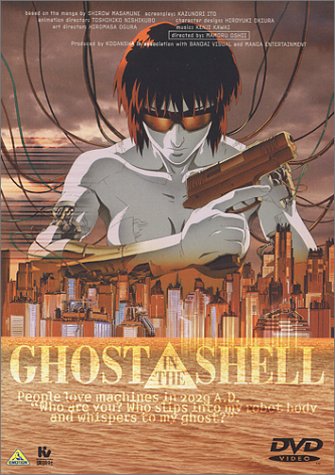 What You Need to Know:
With the debut of the highly anticipated live action movie "Ghost in the Shell" coming out this March, it has been announced that the mega-classic that started the franchise, the original "Ghost in the Shell" movie will be retuning to U.S. theaters next month for a limited run!
Lionsgate and Funimation Films have worked together to screen this Mamoru Oshii classic in 110 U.S. theaters February 7th and 8th 2017. "Ghost in the Shell" will be available to be enjoyed either English dubbed or Japanese with English subtitles. The viewings will be separated by day.
Just to give you some context on this series, "Ghost in the Shell", originally released in 1995, was the first ever anime film to rank #1 on the Billboard chart for video sales
Gen Fukunaga, the CEO and Founder of Funimation has praised the series saying, "We're excited to be partnering with Lionsgate to bring the original 'Ghost in the Shell' movie back to U.S. theaters.'Ghost in the Shell' is truly a seminal work in anime cinema and it helped firmly establish a market for the genre with U.S. movie audiences."
Check it out, get some tickets, and be sure to support this anime classic when it hits US theaters next month!
Funimation Official Movie Website
---
The Major is the perfect role model for women. Strong, Independent, and Intelligent. She is amazing!
This is such a treat for U.S. fans! Time to get on a plane asap!
---