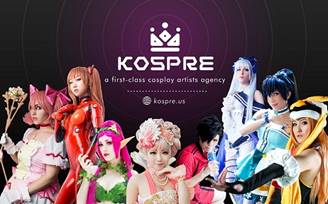 What You Need to Know:
Cosplay connoisseurs in Los Angeles have something new to be excited for as KOSPRE, a cosplay talent agency, has officially launched in your area!
KOSPRE's unique services provide attractive, efficient and effective promotional cosplay artists for events both in the U.S. and internationally.
If you're looking for an opportunity to take your cosplay talents to the next level, be sure to check out the official KOSPRE web page.
Source: Official Press Release
---
Now this is an amazing chance for any passionate fan of cosplay to take advantage of. If you're in LA then this should be on your priority list!
I could never pull off such professional looking cosplay, but it blows me away whenever I see these immaculately designed costumes at events!
---