Innovation at its finest!
System: PlayStation 4, Xbox One
Publisher: Activision
Developer: Toys For Bob, Beenox
Release Date: October 2, 2020
Crash Bandicoot 4: It's About Time – Gameplay Launch Trailer | PS4

Who it Caters to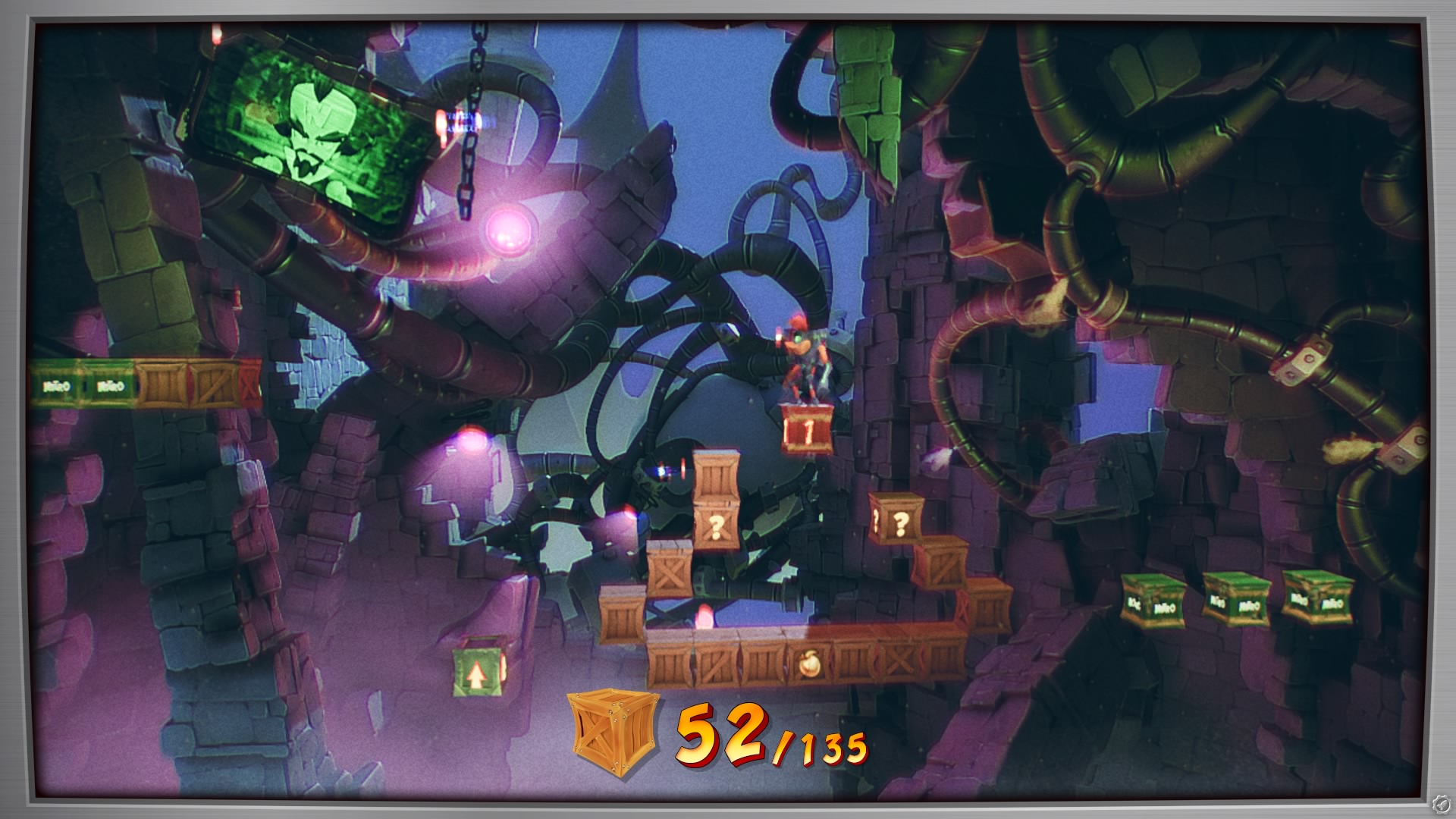 If you grew up in the nineties, then you know about one of the best platforming sagas. We're not talking about Sonic or Mario games; in fact, we're talking about the only character who dared to stand up to the biggest names in video games: Crash Bandicoot.
Although there are a lot of games—and genres—in the franchise, it all began with a platformer; and a difficult one, mind you. Now, Crash and his sister Coco are back in action, just like the treacherous Dr. Neo Cortex and his circumstantial partner in crime, Dr. N. Tropy. It's about time we put an end to this duo!
If you enjoy challenging platformers and replaying levels until you 100% a game, but you also like constant puns and pop culture references, Crash Bandicoot 4 is the game you need right now.
What to Expect
The original trilogy is great, but mostly because of nostalgia. Truth be told, Crash Bandicoot 3: Warped is a spectacular game, probably the most fun of them all, but the first two are unforgiving as hell—and other than Crash Bash and Crash Team Racing, we just ignore the existence of other sequels and spin-offs. Still, the PlayStation 4 will be remembered as the console that brought Crash Bandicoot back.
After remaking the trilogy and giving Crash Team Racing new life, it indeed was about time to release a new game and see if it could live up to the hype. In Crash Bandicoot 4, you'll find everything you would expect in a Crash game... and way more! There are new game modes, new playable characters, several QoL improvements, new multiplayer modes, and even collectible skins! As Crash himself would say: WOAH!
Visuals
Crash Bandicoot 4 definitely feels like a step forward compared to Crash Bandicoot 3, for example... which comes as no surprise, considering 22 years have passed. However, it also looks better than most modern games in the genre, both in terms of character models and animation. In this game, just like we saw in N. Sane Trilogy (2017) and Nitro-Fueled (2019), everything looks vibrant, colorful, and true to a Crash Bandicoot game.
All levels are full of details—although this becomes distracting at times—and feel different from each other, unique in their own way, even though they are clearly inspired by other classic locations in the Crash Bandicoot universe. By far, the best elements in the graphics department are the cutscenes and short intros for each stage, something that adds a lot of meaning and depth to the characters.
Sound, Music
We mentioned nostalgia before, and it plays a prominent role when it comes to the music in Crash Bandicoot games. How could we forget Crash Team Racing's song, for example? As for Crash Bandicoot 4, the theme song is satisfying and uses some of the same instruments that we instantly recognize in a Crash Bandicoot track, yet it might take you some time to grow fond of it. Regardless, all songs and sound effects perfectly complement the gameplay, which is ultimately their reason to exist. While Crash himself remains a mostly silent hero, the voice acting is better than ever, especially since it helps "new" characters like Tawna (from a different dimension) shine.
Gameplay
Crash and Coco must travel in time and stop Dr. Cortex and N. Tropy before it's too late. This time is special, however, since the Bandicoot sibling might not be enough to save the day. Luckily, there are several Quantum Masks that grant new powers that will come in handy when sorting obstacles and fighting against these foes, and some unexpected allies will come to our aid too!
Unlike the classic games, where there were 5 stages per level, including the final boss, not all stages in Crash Bandicoot 4 are distributed the same. Replayability is still a key ingredient to the gameplay, not only because you need to complete several tasks per level if you want all gems, but also because of new game modes you can unlock by advancing far into the story.
Thanks to the Quantum Masks, there are a lot of new gameplay mechanics for both Crash and Coco, but these unlockable game modes are way more attractive. You can find some VHS tapes in some levels that will unlock bonus stages that are all about jumping and collecting crates. After reaching a certain point in the story, you can also play as Dingodile, an alternate version of Crash's girlfriend Tawna, or even Dr. Neo Cortex, all of them with their unique approach to platforming. If that's not enough for you, there's also the N. Verted mode, where you can play a harder, trippy version of each level and collect even more gems.
Thanks to the N. Verted mode, there are now 12 obtainable gems per level, and this time, collecting gems is more important than ever. No, we're not talking about that sweet, satisfying 100%. Collecting gems unlocks cool skins for Coco and Crash! It won't be easy, though...
Some of the nice additions to this fourth entry are the yellow circle in the character's shadow and the new Modern gameplay mode (you can change between Modern and Classic at any given time). The former helps you control your character while in the air and better time your jumps and landings, while the latter takes a lot of pressure off you by giving you infinite lives. That might not be enough to help you find all hidden gems and crates, and we definitely know it makes no difference when it comes to finishing a level without dying more than 3 times (necessary for one of the gems), but at least you won't get stuck in the same level. Crash Bandicoot 4 can be super cruel at times, but with infinite lives... it's about time!
If you get bored of playing alone, remember it also has 3 local multiplayer modes for up to 4 people, and the best part is you don't even need more controllers! When playing the story mode, you can activate the Pass N. Play mode from the pause menu and hand the controller to the other player/s when you reach a checkpoint or die. From the title menu, you can select the Bandicoot Challenge and compete against your friends in 2 different challenges.
Honey's Gameplay Consensus:
Crash Bandicoot 4: It's About Time is by leaps and bounds the best platforming game in the franchise. It offers several new game mechanics, it revamps the old ones (like the jet board, or running towards the camera while something/someone is chasing you), and it takes the time to introduce new playable characters that give this silly story more depth.
Honey's Pros:
Everything you would expect in a Crash Bandicoot game, plus a lot of new game modes and playable characters.

Replayability. And also the Modern playstyle mode, in case you find it a tad difficult...

4 people can play anc ompete against each other, and you only need 1 controller.

We didn't know how much we needed skins for Crash and Coco!
Honey's Cons:
Maybe some sections are too hard for casual players? That's fine for a Crash Bandicoot game, though...

Cameos are okay, but we still miss some beloved characters from previous games.
Honey's Final Verdict:
Toys For Bob did another excellent job with Crash Bandicoot, showing the world not all sequels and remakes are doomed to fail. The only problem is, now they exceeded the expectations, they are now "obliged" to give us a fifth game somewhere in the not-so-distant future... and coming up with fresh ideas to reinvent the wheel won't be easy!
---