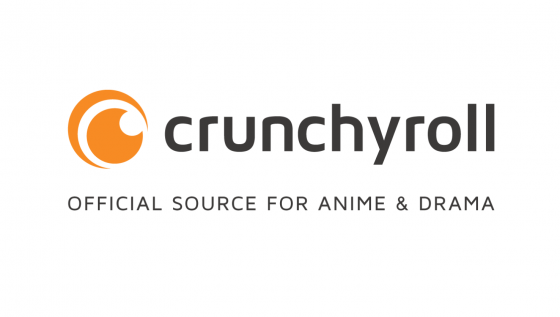 What You Need to Know:
There are a lot of anime dropping this Spring and Crunchyroll is proud to bring them all here for you to enjoy! This time we're on the final stretch of their long list and here are the new additions: Ao-chan Can't Study!, NAMUAMIDABUTSU! -UTENA-, Senryu Girl, Why the hell are you here, Teacher!?, and KING OF PRISM -Shiny Seven Stars-.
Be sure to check out the synopsis below for more details!
Source: Official Press Release
Ao-chan Can't Study! - 4/12/2019
Synopsis: Ao Horie's father, an erotic fiction author, chose Ao's name because A stands for "apple" and O stands for "orgy"! Desperate to escape her father's legacy and get into a prestigious university, Ao focuses on school instead of pursuing romance. She has no time for boys, but there's just one problem: Kijima, her handsome classmate, just confessed his love to her! And to make matters worse, she can't stop thinking dirty thoughts about him! Looks like escaping her father's influence will be tough…
NAMUAMIDABUTSU! -UTENA- - 4/12/2019
Synopsis: Long before superheroes, there were legends. One of them begins with Shaka Nyorai, whose bravery and enlightenment once saved humanity forever. But forever is fleeting because Mara, the personification of Earthly desires, forges a corrupt coalition with the devil to bring wrath and vengeance to humanity. To counter Mara's cruel attack, Taishakuten and Bonten must join forces with the Thirteen Buddhas to save humankind in their darkest hour.
Senryu Girl - 4/12/2019
Synopsis: At first glance Yukishiro Nanako seems like a normal high school girl, but she has a notable eccentricity: instead of speaking, she communicates only through written senryu poetry! This means she expresses herself exclusively in 5-7-5 syllables. To most this might seem like an inconvenience, but for Nanako and her ex-delinquent bestie, Busujima Eiji, it adds to the experience of their high school lives as they run the Literature Club.
Why the hell are you here, Teacher!? - 4/12/2019
Synopsis: Ichiro Sato is about as average as a student can get… except for his above-average ability to land himself in totally awkward, intensely risqué situations with his no-nonsense teacher, Kana Kojima! Ichiro has his hands full dealing with these steamy shenanigans and unexpected encounters in the most unlikely places. At least it can't get any worse, right?
KING OF PRISM -Shiny Seven Stars- - 4/15/2019
Synopsis: After appearing in the Prism King Cup representing Edel Rose, and getting a glimpse of what it was like to a be a future Prism Star, Ichijo Shin entered Kakyoin Academy's High School division in spring and became a first-year high school student. Koji, Hiro, and Kazuki from Over The Rainbow left Edel Rose and established a new agency. They were all keeping quite busy.
Meanwhile, after having the title of Prism King stolen by Hiro, the leader of Schwarz Rose, Norizuki Jin, proposes PRISM.1, which would decide a new king other than Prism King. He then announces that Schwarz Rose and Edel Rose will be competing with each other.
While everyone is preparing for PRISM.1, Yukinojo is torn between being in kabuki and the Prism Show. He doesn't feel like he's living up to his potential in either and doesn't know what to do. His father sees him like this and tells him to leave the world of Prism Shows...
This is a story about the hardships and conflicts young men wanting to become Prism Stars are facing, and the Prism Show will show what's inside of their hearts.
We will capture your heart with Prism Shows presented to you with the most stunning visuals.
---
The overall lineup so far has been very promising, and I'm totally thrilled to watch them all!
Good luck with that one bee-kun...haha
---