What You Need to Know:
Crunchyroll are really preparing hard for 2019 and this past Monday, they announced that "New Crunchy City" will be coming to Crunchyroll Expo 2019. New Crunchy City is an immersive amazing experience where anime comes to life. Taking place Labor Day Weekend at the San Jose McEnery Convention Center, Crunchyroll Expo 2019 empowers you to experience anime like never before as you stroll the streets of New Crunchy City metropolis with fellow anime fans.
In addition to this announcement they also revealed that horror manga master, Junji Ito will attend as a guest at Crunchyroll Expo 2019.
Lastly, Crunchyroll officially partnered with Quidd, the largest social market place for digital stickers, GIFs, trading cards, and 3D digital toys! The first sticker and trading card collections from Crunchyroll to release are Hime-chan, Cardcaptor Sakura: Clear Card, and DARLING in the FRANXX. The sticker and trading card collections are now available to download in the Quidd app on iOS and Android. Please continue to check the Quidd app for future anime collections to come, including Mob Psycho 100, Black Clover, Re:ZERO, The Ancient Magus' Bride, Haikyu!!, Bananya and more!
Tickets for Crunchyroll Expo 2019 are available for purchase at https://expo.crunchyroll.com.
Source: Official Press Release
Quidd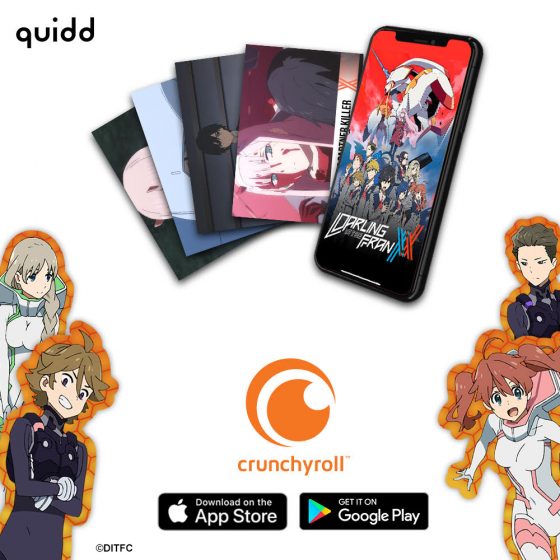 ---
I'm soooo looking forward to CRX this year! I feel the hype level increasing!
This new Quidd app is really something! I'm going to start using it a lot more!
---