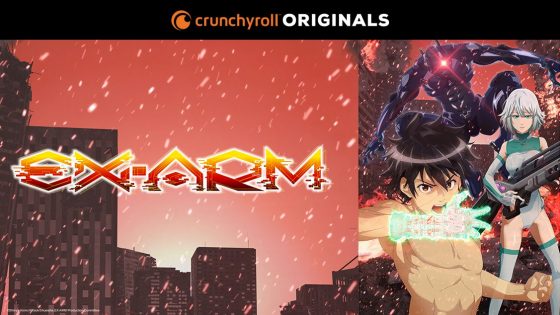 What You Need to Know:
On November 6th, Crunchyroll uploaded a trailer for their Winter 20201 sci-fi original anime EX_ARM. Interestingly, the anime hasn't really received much promotion from Crunchyroll and the trailer wasn't even shared on their social media. One look at the trailer and the comments might hint as to why.
Since the trailer came out, fans have responded with everyting from "I'm not even subscribed to Crunchy roll, but I already want my money back." to "Alright lets talk about everything wrong in this trailer." followed by a list of offences.
Fans are surprised that the same Crunchyroll that has brought hits like The God of High School, Tower of God and the currently airing TONIKAWA: Over The Moon For You would be preparing to release an anime that, from the trailer, seems to be riddled with stiff, emotionless 3DCG, music that seems to clash with the content, not to mention, we didn't really learn much from what we saw.
Some have pointed out that the team behind the Crunchyroll original is made up of newbies to the anime industry and perhaps that hurt the production value as they don't have the experience needed to make a good CD anime. The director used to work in television, the action director has only directed live-action film, and the person in charge of music is a guitar teacher. VIsual Flight, who worked on animation production, has also never done anime before.
This will surely affect the reception of Ex-Arm come Winter 2021. But, will fans tune in anyway to see how it turned out? Or just skip it altoghether? One thing is for sure, everyone is talking about Ex-Arm at the moment!
Source: Crunchyroll YouTube
---
Oh no!! It could have been so good!
Maybe they still have time to fix it?
---