What You Need to Know:
Forever-popular manga Death Note has announced that they will be releasing a new volume on 4 October 2016 - and it's causing quite a stir.
The Death Note Complete Edition will include all twelve volumes of the manga and the manga based on the spinoff Death Note movie, L change the WorLd - all in one volume.
The complete edition has a whopping 2,400 pages and measures around eight centimetres thick. It will come with its own display case and cost just ¥2,500 before tax (around 25USD).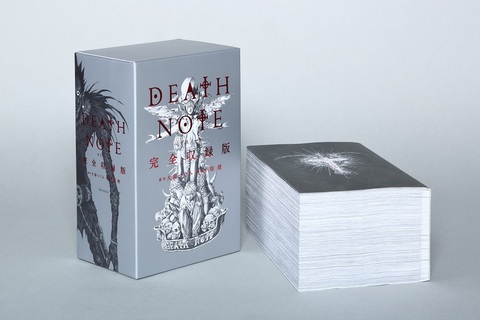 Source: Yaraon
Reactions Around the Web
Lololololol what the
This looks like it'd be really hard to read
I can see this breaking apart
This is so stupid
¥2500?! So cheap! Worth it
With this you could quite literally kill someone with a Death Note
---
This... Has got to be a joke... How are you supposed to read it?!
Who cares? As a true Death Note fan, I'm gonna buy it! It looks cool!
---