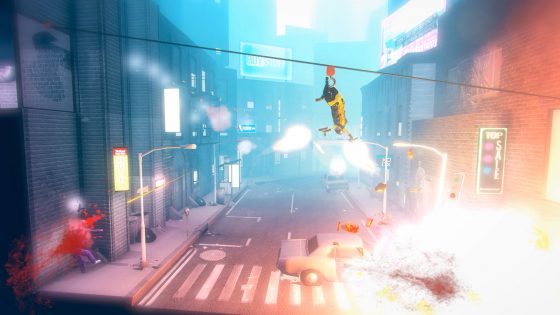 My Friend Pedro - Launch Trailer

What You Need to Know:
My Friend Pedro, the result of one-man dev team DeadToast Entertainment's five years of dedication to the martial arts style of the frying pan, is now available on Nintendo Switch and PC.
Developer DeadToast Entertainment's sidescrolling shootout revels in the absurd and encourages creativity – why stand still to shoot enemies when you can do it mid-backflip hurtling over them, or while ricocheting bullets off a frying pan to clear a room you haven't even set foot in, or while rappelling upside down from a rope? My Friend Pedro sets the stage for you to channel your inner John Wick, so let loose with some ridiculous takedowns and show us how it's done.
Source: Official Press Release
---
This game is bananas!
hahah, great one bee-kun!