Edens Zero

Genre:
Action, Comedy, Shounen, Sci-Fi, Adventure
---
---
Official Images / Key Visuals
Synopsis
This story takes place in year X492, according to the Space calendar. Humans have moved on to live in space and travel across the stars. Rebecca is a "B-cuber" who posts videos for streaming online. While on the machine-planet Granbell she ends up meeting Shiki, a young boy who's able to manipulate gravity. Shiki values friendship more than anything, even more so than his grandfather, and Demon King Ziggy's teachings. Shiki has never seen anything but the planet Granbell before, so Rebecca takes him with her on adventures outside. Out there, Shiki sees new things and meets new people. This story is about Shiki and his friends as they embark on new, exciting adventures.
Characters & Voice Actors
Shiki Grandbell:
Takuma Terashima
Shiki used to live with all the robots and machines on the planet Granbell. He can use his Ether Gear to manipulate gravity and move freely. He goes out to explore the universe alongside Rebecca.
Rebecca Bluegarden:
Mikako Komatsu
Rebecca works as a "B-cuber" and posts videos online. She doesn't really get many views though and is bothered by this. She's a registered adventurer, but because she used to be a shut-in and only play games she has a low rank. However, because she has played so many games, both her vision and firepower skills are high, so if she gets a gun she can easily nail a shot.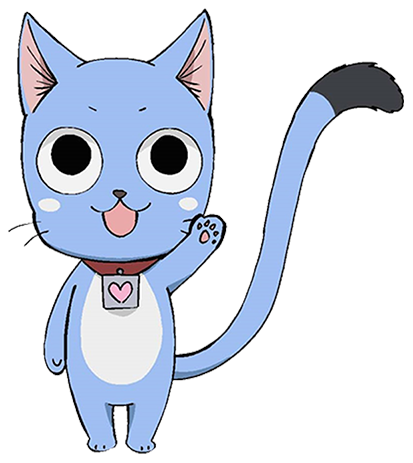 Happy:
Rie Kugimiya
Happy is Rebecca's friendly cat as well as her partner. Happy almost died in a traffic accident when Rebecca was young, but thanks to Weisz they were able to save his life by turning him into a machine and have Happy live as an android. Happy is a B-cuber as well, and runs a channel with Rebecca named "Blue Cat Ch." He can turn into a gun and fire bullets in an attack called "Happy blaster."
Weisz Steiner:
Hiromichi Tezuka
Weisz is a man from the planet Norma. He's able to use Ether Gear "Machina Maker" freely. He's actually a 50 years younger version of Professor Weisz, who Rebecca and Happy feel indebted to. He joins Shiki's group after battling with Sibir's crew.
Homura Kougetsu:
Shiki Aoki
Homura is a swordswoman who uses the Ether Gear "Soul Blade." She joins Edens Zero because she's searching for her teacher. She has a tendency to immediately speak her mind.
EM pino:
Shiori Izawa
EM Pino is an anti-bot that can generate electromagnetic pulses that disable all machinery within range for a short period of time. Its memory has been damaged and thus it doesn't know why it exists, but it has a dream of one day becoming human.
Elsie Crimson:
Sayaka Ohara
Elsie is a member of Oración Seis Galáctica. She's the leader of a group of space pirates that are notorious for conquering the "seven cosmic seas." She's an old friend of Shiki and thus is partial to him.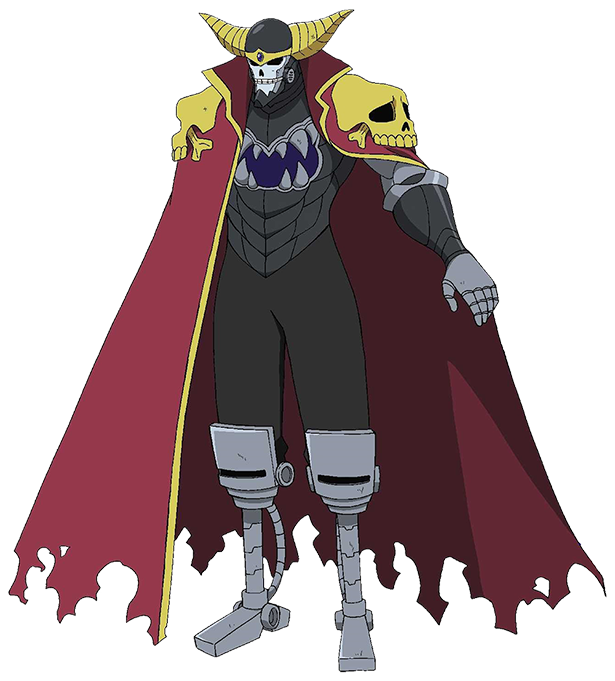 Ziggy :
Tadayoshi Otsuka
Ziggy is the android people used to think of as the Demon King. He raised Shiki and told him to make many friends.
Theme Songs

Opening Song: "Eden through the rough" by Takanori Nishikawa
Ending Song: "Bouken no VLOG" by CHiCO with HoneyWorks

Adaptation

"Edens Zero" (Manga)


Main Staff

Original Creator: Hiro Mashima
Director: Yuji Suzuki
Script: Kouki Hirota
Series Composition: Kouki Hirota
Character Design: Rika Sakoyu
Sound Director: Shouji Hata
General Director: Shinji Ishihira
(Credit Honey's Anime when you use our description.)
---