También puedes leer este artículo en:Español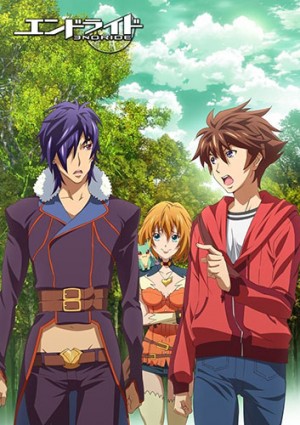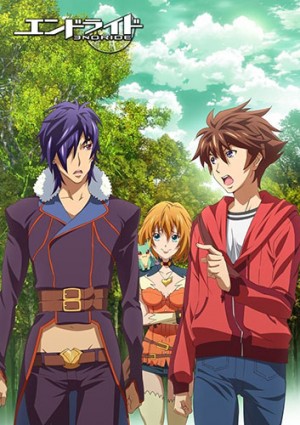 Endride

Genre:
Fantasy, Adventure, Action
---
---
Honey's Highlights
Bombon!!! Bombon!! Get in here NOW!!!!
Shun is so cute. I can't believe that he gets to be transported into another world. I want to be transported to a world where he is!!
It seems like this is the shoujo answer to Re: Zero Kara Hajimeru Isekai Seikatsu. Could be like a follow up to Fushigi Yugi as well, but the difference is that this has a bit more action.
Let us not forget too Comet Lucifer! This one just has more boys! Tee-hee!
Synopsis
Endra: an unknown world that spreads across the underside of the earth. This is another earth, where the vast Adad Mars shines above and rainbow convections flicker across the sky.
One day, Shun Asanaga, a normal young man who had been living on the "Surface", swoops down into this world.
There, he meets Emilio, the vindictive Prince of Endra, and they begin to spend time together.
Just what kind of effect will this meeting, which should never have happened, have on the fate of Endra?
The tale of these young men is about to begin.
Characters & Voice Actors List
Shun Asanaga

Voice Actor: Kensho Ono
---
A young man that lives on the Surface. Thanks to his mother, who was an archaeology scholar, he has in-depth knowledge about the subject. After being sucked into a crystal he found at his father's company office, he is transported to Endra. He has great natural reflexes, and can for some reason control an enchanted weapon. In order to return to the Surface, he begins his brutal adventure.
Emilio

Voice Actor: Toshiki Masuda
---
The young prince of Endra. He doesn't show his feelings very often, and is mature for his years. He has a deep hatred for the current king, Deruzain, and is plotting to murder him using his enchanted weapon, which takes the form of a spear. However, when he meets Shun, his fate changes completely.
Alicia

Voice Actor: Karen Miyama
---
A girl from Endra and Emilio's childhood friend. She lives in the castle town, and is always accompanied by Falarion. She gets dragged into the adventure whilst trying to help Emilio and Shun, but she's able to get through it thanks to her natural energy and bright personality.
Falarion

Voice Actor: Ayaka Ohashi
---
A mysterious creature that accompanies Alicia - perhaps as her pet, but it's uncertain. Has a wide range of expressions, and can understand human speech. Looks like a dragon, but..?
Demetrio

Voice Actor: Hiroki Takahashi
---
The leader of Ignaz, a rebel group who stand against the king of Endra, Deruzain. Both his mentality and combat abilities are advanced, and many people find themselves drawn to him through his motives and depth as a person. Due to his status as a revolutionary, he has an antagonistic relationship with Emilio.
Eljuia

Voice Actor: Kousuke Toriumi
---
A member of Ignaz. Not much help in battle, but has the mysterious ability to predict the future.
Felix

Voice Actor: Yuuma Uchida
---
A member of Ignaz. He may have a quiet and cool personality, but he is deeply attached to Demetrio.
Louise

Voice Actor: Shizuka Itou
---
A member of Ignaz. Wields a huge sword and is excellent in battle.
Episodes
24
Other Title
Endride Project
Theme Songs

Opening Song: Limit by Luna Sea
Ending Song: go my way by Ryota Fujimaki
Sekai wa Kawaru by Kazuyoshi Nakamura

Adaptation

Original


Main Staff

Original Creator: Endride Project
Director: Keiji Gotou
Series Composition: Touko Machida
Sound Director: Tooru Nakano
Original Illustrator: Kazushi Hagiwara, Nobuhiro Watsuki
Music: Kouhei Tanaka, Imagine Project
(Credit Honey's Anime when you use our description.)