You can also read this post in:English
Lo que necesitas saber:
Bienvenidos a una nueva edición del ranking semanal de anisong o animúsica de Honey's Anime, traído a ustedes gracias a las ventas por Amazon Japan.
La semana pasada vimos a BOOTLEG se quedó en el primer puesto. Los debutantes fueron Pop Team Epic, el OST de Yuru Camp! y el álbum del seiyuu Takagi en Karakai Jouzu no Takagi-san.
¿Qué nos espera este año? ¿Cuáles de los nuevos lanzamientos serán los que más sonarán esta semana ¡Comencemos!
---
Pop Team Epic All Time Best by V.A.
Karakai Jozu no Takagi-san (Anime) Cover Song Collection by Takagi-san (Rie Takahashi)
IDOLM@STER CINDERELLA GIRLS STARLIGHT MASTER 16 ∀NSWER by V.A.
Fate/Grand Order OST II by V.A.
THE IDOLM@STER CINDERELLA GIRLS MASTER SEASONS SPRING! by Cinderella Girls
THE IDOLM@STER CINDERELLA MASTER 049-051 by V.A.
Love Live! Solo Live! 3 from M's Eri Ayase by Eri Ayase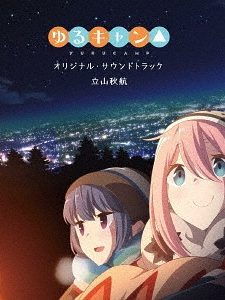 Darling In The Franxx Ending Collection vol.1 by XX:me
Fuente: Amazon
¡Aaah Pop Team Epic está vendiendo como ningún otro!
Darling in the FranXX está aquí también. ¡Esta es una buena semana!