También puedes leer este artículo en:Español
What You Need to Know:
Welcome to the weekly anime music chart from Honey's Anime! Take a suggestion from from the image above, and grab a cup of tea and enjoy some music!
Lst week, Kenshi Yonezu's BOOTLEG album managed to stay on top again, but it was the debuts of last week that were really of note! Pop Team Epic and Yuru Camp's OST both debuts along with a cover album from the seiyuu for Takagi in Karakai Jouzu no Takagi-san!
What does this week hold? Well the Fate/Grand Order OST is here. Let's see what else is.
---
Pop Team Epic All Time Best by V.A.
Karakai Jozu no Takagi-san (Anime) Cover Song Collection by Takagi-san (Rie Takahashi)
IDOLM@STER CINDERELLA GIRLS STARLIGHT MASTER 16 ∀NSWER by V.A.
Fate/Grand Order OST II by V.A.
THE IDOLM@STER CINDERELLA GIRLS MASTER SEASONS SPRING! by Cinderella Girls
THE IDOLM@STER CINDERELLA MASTER 049-051 by V.A.
Love Live! Solo Live! 3 from M's Eri Ayase by Eri Ayase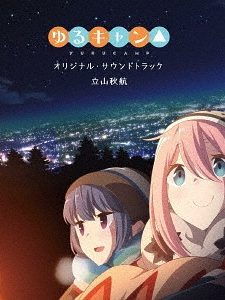 Darling In The Franxx Ending Collection vol.1 by XX:me
Source: Amazon
Ahahah Pop Team Epic is selling like no other. This is great.
Darling in the FranXX is here too. Sounds like a good week!
[ad_dfp position="bottom1" unit_pc1="true" unit_pc2="true" unit_sp1="true" class="mt40"]