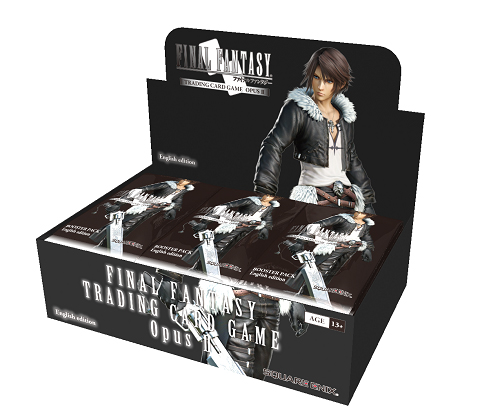 What You Need to Know:
The folks at Square Enix® have announced that the popular Final Fantasy® Trading Card Game Opus series has sold 3.5 million packs worldwide.
The Final Fantasy Trading Card Game released its first wave, "Opus I," on October 28, 2016 and, with the release today in the North America region of the second wave, "Opus II," worldwide sales will reach 3.5 million packs.
The third wave, "Opus III," is scheduled to release in July 2017 and worldwide sales are expected to grow even further.
Source: Official Square Enix Press Release
The FINAL FANTASY Trading Card Game Opus Series is based on the previously released "Chapter" series, which began with the release of "Chapter I" in Japan on February 25, 2011, continuing for fifteen chapters until March 2015.

This new edition features improved game balance and card design as well as the addition of new illustrations from recent FINAL FANTASY titles, as well as localization into six languages: English, French, German, Spanish, Italian and Japanese.
---
Wow, I didn't even know a Final Fantasy Trading Card Game existed! To know that it's popular too is crazy.
If it has Final Fantasy written on it, be sure that it'll sell right away. Die hard fans will grab just about anything.
---