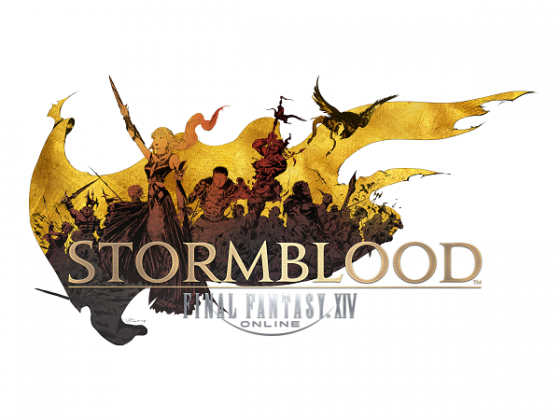 What You Need to Know:
The first details of FINAL FANTASY® XIV Online's highly anticipated Patch 4.1 have been revealed during a special 14-hour livestream held to mark the MMO's fourth anniversary. Set to release in early October, Patch 4.1—officially titled The Legend Returns—will be the first major patch release following the launch of Stormblood™, the title's critically acclaimed second expansion pack.
During the celebratory livestream, FINAL FANTASY XIV Online Producer and Director Naoki Yoshida hosted the 38th installment of the 'Letter from the Producer LIVE' series, where he revealed much of the content that will come with Patch 4.1: The Legend Returns.
During the livestream, Yoshida was also joined by Yasumi Matsuno (FINAL FANTASY XII / FINAL FANTASY TACTICS) to discuss the upcoming 24-player alliance raid, "Return to Ivalice." Matsuno is writing the scenario for the raid as a special guest creator, bringing the world of Ivalice to FINAL FANTASY XIV Online. New art revealed during the stream provided fans a tantalizing glimpse of the "Return to Ivalice" landscape.
Additionally, SQUARE ENIX® announced the return of the exciting collaboration between FINAL FANTASY XIV and Level-5's Yo-Kai Watch™. Players will once again be able to collect Yo-Kai themed weapons, minions, and mounts from today until November 1.
Source: Official Press Release
Key Features
New Main Scenario and Side Quests – The fan favorite Hildibrand quest series also returns.
New 24-Player Alliance Raid – Titled "Return to Ivalice," featuring guest creator Yasumi Matsuno
New Primal Battle – Shinryu makes a triumphant comeback in a new extreme difficulty challenge
New 'Ultimate' Difficulty Raid – The Unending Coil of Bahamut (Ultimate) brings a new challenge to the most hardcore thrill seekers
Adventurer Squadron Updates – Players and squadron members may now team up and explore dungeons together
PvP Content: "Rival Wings" – Ride goblin mechs and fight your opponents in 24 v 24 matches
Housing Update – Sale of plots in Shirogane will begin, along with the addition of swimming areas in all housing districts
New Instanced Dungeon – The Drowned City of Skalla
The Lost Canals of Uznair Update – Venture even deeper into the submerged chambers for greater rewards and challenges
New Beast Tribe Quests: The Kojin
Exclusive Screenshot
---
Such a big update that comes with a ton of fresh content. Square Enix honestly is the best at providing DLC for their fans.
They truly have mastered that art very well indeed.
---