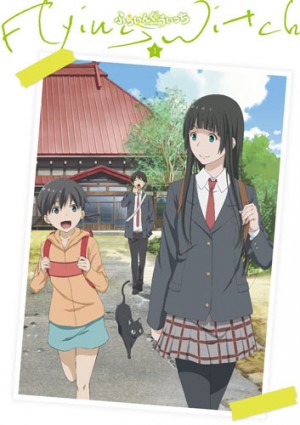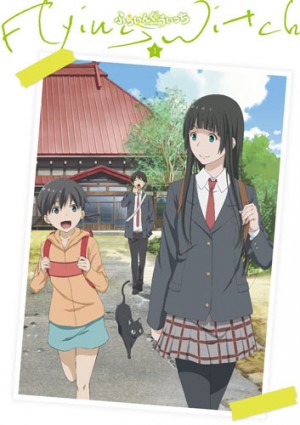 Flying Witch

---
Genre:
Slice of Life, Comedy, Supernatural
---
Airing Date:
April 10 2016
---
Synopsis
Makoto Kowata is a 15 year old girl and her goal is to become a full-fledged witch.
Witches. Many live up in the Tohoku region of Japan where there is bountiful nature and resources. There, they have a custom; "When one turns 15, they have become adult and must go forth to become a member of society."
It's spring and Makoto is a 15 year old witch who has decided to enter into high school. In order to become a full fledged witch, she and her black cat Chito move to Aomori Prefecture to live with her relatives. She meets her second cousins Kei and Chinatsu whom she has not seen in awhile. Makoto has fun living freely and carelessly with Nao and all of her other new friends! Today is also a fun day to live in Aomori, but sometimes though, she does encounter strange and mysterious incidents as well as she has to undergo proper training for how to be a witch. Along with the easygoing witches in Aomori, Makoto's comfortable daily life begins.
Characters & Voice Actors List
Makoto Kowata

Voice Actor: Minami Shinoda
---
Makoto is the main character of this story and she has just moved from Yokohama to Aomori. She is 15 years old. Makoto has a bright and friendly personality, but she has no sense of direction! She studies arduously to be a witch, but she barely can get on a broom and fly, so she's not that skilled. Her familiar is her black cat Chito.
Kei Kuramoto

Voice Actor: Shinsuke Sugawara
---
Kei is the oldest son of the Kuramoto household. He is also Chinatsu's older brother. He's the same age as Makoto so he is her classmate. He's excellent at household chores, but his cooking is par none. Kei does look at the whole picture from afar, but he also dislikes scary stories and ghost stories.
Chinatsu Kuramoto

Voice Actor: Eri Suzuki
---
Chinatsu is Kei's younger sister. She is brimming with curiosity and is upbeat. At first, she was wary of Makoto, but once she found out that she was a witch, Chinatsu got used to Makoto. She has since begun to admire witches and has asked Akane to be a witch apprentice.
Other Title
ふらいんぐうぃっち, Furaingu uicchi
Airing Info

Legal Streaming:

Theme Songs

Opening Song: Shanranran feat. 96 neko by Miwa
Ending Song: Nichijou no Mahou by Minami Shinoda and Eri Suzuki

Adaptation

Manga


Main Staff

Original Creator: Chihiro Ishizuka
Director: Katsushi Sakurabi
Series Composition: Deko Akao (Hitomi Mieno)
Character Design: Masato Anno
Sound Director: Yoshizaku Iwanami
Music: Yoshiaki Dewa
(Credit Honey's Anime when you use our description.)