While there are many female mangaka that place a lot of their attention primarily on the BL/Yaoi genre, Yana Toboso, also known as Yanao Rock, takes her own spin on things and takes the genre to another level. Born in Saitama prefecture, Yana grew up with a love for drawing and eventually took it seriously right after graduating from University. Her style as stated earlier tends to revolve around Boy's Love and Yaoi type doujinshi, while throwing in other elements to keep her stories fresh and exciting. The BL genre is quite popular in Japan and now has spread worldwide, with many flocking to the bookstores to pick up the latest copies. This genre does tend to target more of the female audience but perhaps there are some guys out there who are curious about it, who knows. Whatever your flavor is, we've got it all covered here and so let's take a closer look at Yana Toboso's best BL manga and see just why she's one of the best out there.
4. Hana Shounen

Genres: Comedy, Drama, Romance, Shotacon, Yaoi
Volumes: 3
Published: 2005
While not nearly as popular as her later works, Hana Shounen takes a look at Yana Toboso during her earlier moments in the manga industry and illustrates her growth as a mangaka over time. Hana Shounen, or Flower Boys in literal translation, looks at the life of various individuals who share a love for one another in some way. It's a collection of stories that takes you on a journey through the yaoi lives of these individuals, who at times show signs of sadomasochism and reveal some hidden pasts that may even shock you as you read through. Throw in a little seme for some added spice and you have a story that will definitely entice you.
Yana, at this time, was trying to really create a style of her own, and you can clearly see that in the story and moreso the illustration. It's nothing close to the quality of Kuroshitsuji or even that of RustBlaster, but what it shows us is that Yana had a passion for the genre and wanted to paint it in a way that was sultry and yet, still maintained its integrity with regards to a solid plot. Boys Love can sometimes be difficult to master due to its raunchy themes and sometimes over exaggerated emotions, but Yana Toboso certainly creates something with substance and reels you in with excitement over time.
---
3. Glamorous Lip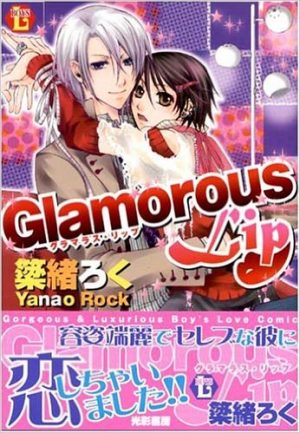 Genres: Comedy, Drama, Fantasy, Romance, Shotacon, Yaoi
Volumes: 1
Published: January 2006
Glamorous Lip is a one volume series created by Yana Toboso that consists of various stories all stored into one book for your enjoyment. The stories include: Love is Here, Music Hour, Shiawase no Kamisama, Ashita Tenki ni Naare, Killing Me, A Day in Hana's Life, and Ma Cherie. Quite the amount in terms of story so you shouldn't get bored anytime soon. All of them have some direct connection to each other, such as characters from the previous stories making an appearance in later chapters.
Each story serves its own purpose, while throwing in familiar characters to extend the plot and keep things interesting. As aforementioned, much of Yana's work consists of BL and Yaoi related relationships and in Glamorous Lip you'll find a ton of it. Things get quite steamy mid way through the volume as certain parts of the body are lubricated with a certain type of drink that we'll leave you to find out what it is. Yana is quite known for having a pretty far out imagination when it comes to exploring the world of sexual fantasy, so don't be surprised as you read through her stories that you find yourself wondering if what's happening is actually possible, let alone safe. The artwork is most certainly a great selling point of the entire volume as Yana uses great detail to emphasize the attractiveness of various characters, and as you progress closer towards the end, things start to get even more intense. We won't spoil too much with the last story, but let us just say that it's not something we expected and perhaps you'll be surprised by it also.
---
2. RustBlaster

Genres: Action, Drama, Fantasy, Shounen, Supernatural
Volumes: 1
Published: October 2005 - March 2006
In a world where humans and vampires coexist, the vampires possess much greater strength and are encouraged to train hard to ensure balance is maintained in the world. Aldred is a vampire that doesn't really fit the part of a vampire, but finds himself attending the elite school of Millennium Academy anyway. Feeling somewhat separated from the pack, Aldred felt distant within and wasn't too sure if being in this environment was suitable for him. That all changes however when Aldred encounters Kei, a human transfer student who just currently enrolled, and from that very moment fate had been sealed for these two individuals as now the world now lies in their hands.
We've all heard the term short but sweet many times before, and in the case of RustBlaster, it most certainly fits the part. While the story itself is only one volume long, it's the emotional response you receive from the story that captures your heart and reels you in with its excitement. You immediately fall in love with Aldred's character along with Kei, as the two form contracts and must confront their differences to ensure the world is safe. Yana Toboso did a great job of creating a story that felt concise, meaningful, and drew you closer to two individuals who must deal with sacrifice and hardships in a parallel universe. Some parts of the plot will leave you wanting more in return such as Kei's mysterious backstory, and just how everything turns out for Aldred. One volume surely isn't enough for this story and perhaps for those who've read the story as well can certainly attest to this. Yana made a gripping story that definitely deserves a follow up, so maybe if she decides to take a break from Kuroshitsuji for a while this would be the story to continue.
---
1. Kuroshitsuji [Black Butler]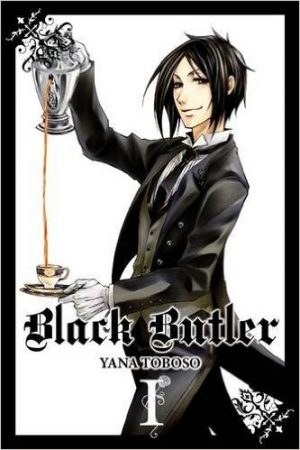 Genres: Action, Comedy, Drama, Historical, Mystery, Shounen, Supernatural
Volumes: 23
Published: September 2006 - Present
This brings us to Yana's most popular and highly publicized work, Kuroshitsuji, or Black Butler as it's known in the west. The story looks at Earl Phantomhive and it's dominance in the world of commerce, along with it's inhabitants the Queen, her faithful servant, and a twelve year old boy named Ciel. This young boy's servant Sebastian is quite loyal, so much so that he'll do just about anything for the young master, going so far as to tracking down dark secrets of London's underground syndicate. Some might say that Sebastian is too good to be true, perhaps far beyond that of a human.
You have a very attractive butler and a young boy who allows him to do just about anything, and you've cooked up a pretty flavorful story for all the ladies to love. Taking place in a very dark European style ambience, Kuroshitsuji takes the reader on a unique adventure filled with mystery, action, and strange demon powers as Sebastian does his best to protect Ciel at all times. Kuroshitsuji is simply a plot that has plenty of twists and turns that you're never too sure whether Sebastian will actually live or die, but that uncertainty is what drives you to learn more. Despite his stature, Ciel is also quite the character as well, as his mature stance on the world gives him this very manly appearance despite only being twelve. If there's one arc we'd recommend you all look forward to if you decide to pick this up, is the Circus Arc. We're not going to spoil it for you but it's definitely one of the more heart wrenching arcs of the story, and will certainly have you begging for more in this very character driven series. Sebastian is also just a beast and wreaks confidence like no other, something most girls will be happy to obsess over.
---
Closing Statement
Yana Toboso has been through a lot of hardships in her life, losing one of her closest friends and mangaka, Fujiwara Cocoa, but that hasn't stopped her from blazing through and continuing to create quality work for her wonderful fans. Her tenacity just goes to show you that no matter what challenges come across your path, it's best to just maintain a strong focus and push forward to ensure that your life purpose is fulfilled. Which one of Yana Toboso's works do you like best? Let us know in the comments section down below, and be sure to share your thoughts as well on twitter! Keep the community buzzing also by spreading the love on social media.
As always, if you want to know about all the latest buzz straight from the bee's nest in Japan, be sure to keep it locked here at Honey's Anime.