Ganbare! Lulu Lolo 3rd Season

---
Genre:
Kids, Slice of Life
---
Airing Date:
January 21, 2016
---
Synopsis
This is an anime based on the hit best-selling picture book, "Kuma no Gakkou".
The story follows a pair of bear twin girls. The orange one is Lulu while the yellow one is Lolo. They take on various challenges together.
Whether it be weeding the garden, heading out to the beach, or looking after a baby, even the simplest things for adults end up being quite the mission for two kids.
When helping they help papa, mama, and granny with cleaning and cooking, they go "Heave, Heave, Ho!" and keep their spirits high.
This is the exciting story of Lulu and Lolo.
Characters & Voice Actors List
Lulu

Voice Actor: Shion Shimizu
---
Lolo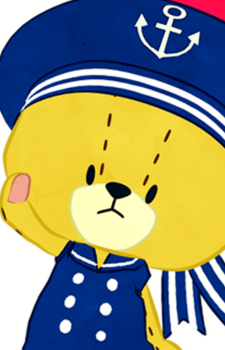 Voice Actor: Tsukino Chikasada
---
Other Title
がんばれ!ルルロロ 第3シリーズ, TINY★TWIN★BEARS 3rd Season
Airing Info

Legal Streaming:

Theme Songs

Opening Song: N/A
Ending Song: N/A

Adaptation

Picture Book


Main Staff

Original Creator: Hiroyuki Aihara
Director: Yuuji Umoto
Script: Hiroyuki Aihara
Original Illustrator: Nami Adachi
(Credit Honey's Anime when you use our description.)