También puedes leer este artículo en:Español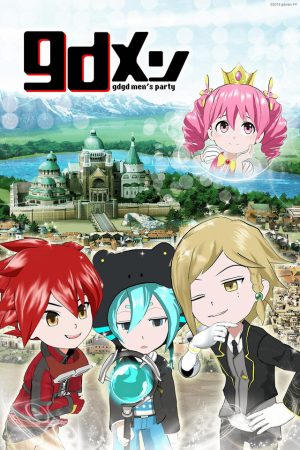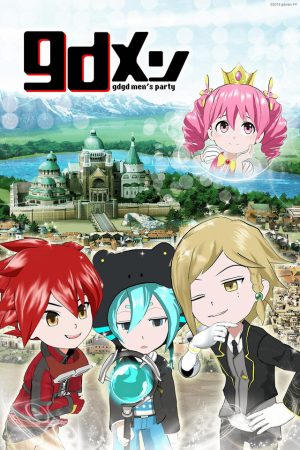 Official Images / Key Visuals
Synopsis
While playing their favorite game, Light and Yomi indirectly lived out their days fully satisfied. Awake late one night, Light and accepts an invitation from a character named Alpha who is a messenger for the "King." Suddenly, along with Yomi, the two are sucked into another world. In the world that these two have been transported to, the two are given a quest to "save Princess Melody from the Demon King."
Their party is formed with Light, who feels that this mission is a mandate from Heaven, Yomi, who feels that this is rather troublesome to undertake the quest, and the king's servant, an AI robot named Alpha.
While utilizing a program that Alpha carries in order to level up (!?), they slowly but surely proceed and regress on their mission, what could the result of it all be…?
Characters & Voice Actors List
Light
Voice Actor: Yoshitsugu Matsuoka
---
Light intrudes into the game world fully willing, and is the aggressive type that gradually becomes more and more obsessed with the things he is interested in. In the real world, he is the type though that was not that good in middle school. So, he was desperately wishing to be transported to another world.
Yomi
Voice Actor: Kazutomi Yamamoto
---
Yomi is calm, collected, very quiet..., and has a shy personality. He says the absolute bare minimum that he has to in conversation, but he does have another side to him where he wants to be taller and appear as an adult. He cannot stand troublesome things, but in reality, he has determination and thinks of others often.
Alpha
Voice Actor: Yuusuke Kobayashi
---
Alpha makes witty comments and asides frequently. He loves himself. He really doesn't much for humans and that includes Light and Yomi. He sometimes even says "you stink like beasts." He does admire the King, though.
Melody
Voice Actor: Natsuko Hara
---
Melody is the princess who has been captured by the Evil King. She knows nothing about their 'party' but she is waiting patiently for the day of salvation where she is rescued. She lives online and is quite knowledgeable.
Other Title
gdgd men's party
Theme Songs

Opening Song: Mousou Teikoku Chikuonki by Eri Kitamura
Ending Song: Duality by BB-voice

Adaptation

Original

Main Staff

Original Creator: Souta Sugawara
Director: Souta Sugawara
Script: Ryouichi Mori
Character Design: Ken Tamesou
Sound Director: Souichirou Kubo
Music: Yuuji Tanoue
(Credit Honey's Anime when you use our description.)