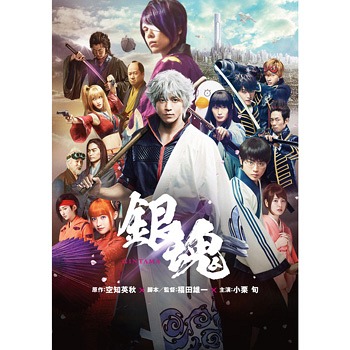 What You Need to Know:
Tentalively titled "Gintama 2", the upcoming Gintama live action movie today revealed a new key visual for the movie. Up till now, we were only told that Shun Oguri would be coming back as Gintoki. Today, the movie announced Masaki Suda will be coming back as Shinpachi and Kanna Hahsimoto will be coming back as Kagura.
The visual shows the three actors making the peace sign in it and you can catch it below. The original movie exploded in popularity last summer in Japan which is rare for a live action movie. Gintama however, seems to have that magic touch.
The movie is slated to debut this August 17th and a trailer should be released soon!
---
Kagura looks so cute!
So.... you're going to tell all your 2-D waifus when?
---