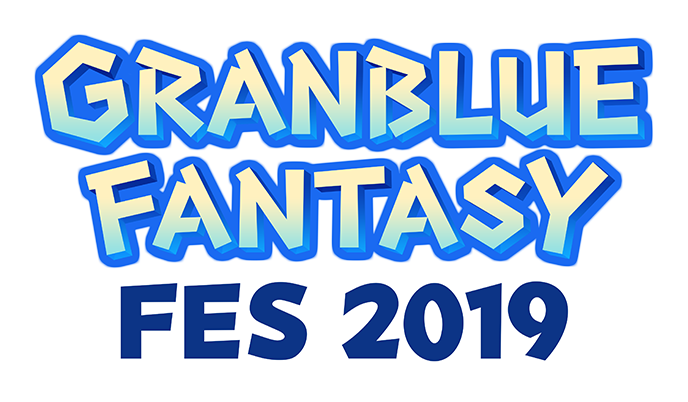 Hello Everyone and welcome to Honey's Anime. Today, we will be showcasing a wonderful event that thousands attend every year in Chiba, Japan, and that is Granblue Fantasy Fes! We were invited by XSEED Games to check out Granblue Fantasy Fes 2019 and since this was our first time attending, we didn't want to miss this awesome opportunity. If you are a huge fan of the Granblue Fantasy franchise, and you just so happen to speak a good amount of Japanese, then we think this is an event you don't want to miss as well. Of course, you don't have to know Japanese to enjoy Granblue Fantasy Fes but it does help amplify your experience.
Basic Info
Website
https://fes.granbluefantasy.jp/
ESTABLISHED
Dec. 22, 2017
LENGTH OF EVENT
3 Days
Place/Location
Makuhari Messe
〒261-0023 Chiba Prefecture, Chiba, Mihama Ward, Nakase, 2−1
COST
General admission for all 3 days starts from ¥4,000 (about $37 USD)
General admission + specific attractions included start from ¥5,000 (about $46 USD)
General admission + special event tickets start from ¥18,000 (about $165 USD)
More information about ticket pricing and offers is below as follows: https://eplus.jp/sf/event/gbf2019
Hotels
Granblue Fantasy Fes is held at Makuhari Messe, a huge convention center that is just a short distance from Kaihimmakuhari station in Chiba, Japan. Many events are held here throughout the year so there are plenty of hotels to choose from. Just know that these hotels aren't that cheap but definitely is convenient to get to and from Makuhari Messe. Of course, staying anywhere else in Tokyo, including Tokyo Station or other nearby stations, allow for easy access to the venue in about an hour or less. So make sure to plan accordingly.

You can check out Makuhari Messe's recommended hotels in the area here - https://www.m-messe.co.jp/en/newcityguide/hotel

Company/Event Message for Fans/Attendees
N/A
---
What to Expect
It's very easy to assume you will have a great time here if you are a Granblue Fantasy fan but if you are new to the scene, it can be overwhelming but at the same time, super fun. By the time the event is over, you'll be preparing for next year's event as soon as tickets go on sale. There are tons of attractions to take part in, several merch booths so you can get all the awesome items from the franchise, and they have tons of cosplayers as your favorite Granblue Fantasy characters. We definitely took a lot of photos of the event which some will be included here but more will be in future articles so make to keep an eye out for when we publish them, here, on Honey's Anime.
In addition to the Granblue Fantasy entertainment aforementioned, Granblue Fantasy Fes also has food vendors serving up some of Japan's finest foods, as well as, themed food selection based on the Granblue Fantasy franchise where you can feel extra special like one of the 4 Knights! There are also photo booths and setups with themed props and sets straight from the Granblue Fantasy universe.
What to Bring in Order to Enjoy the Event
In order to be prepared for Granblue Fantasy Fes, you should definitely bring a backpack with all the necessities. We're talking about water, an extra batterie charger for your phone, maybe some winter wear since it is during Dec. and it gets cold outside and also inside but, of course, not as much. Also, make sure to bring plenty of money in cash as some places only accepted cash and not debit/credit cards. This was mainly for one or two food stalls in the venue which one of them had themed food from the Grandblue Fantasy franchise.
In addition to food, there are also cafeterias and pop-up food stalls just outside the venue halls (still inside Makuhari Messe) for more traditional Japanese foods as well as a konbini (corner store) with even cheaper selections to consume. You can also bring your camera as well for some really good opportunities to take some cosplay photos because we must say, there was some really amazing cosplay of the characters from the Granblue Fantasy franchise like Gran, Katalina, Narmaya, Lowain, and many, many more.
What to Do While There/What is Available
While attending Granblue Fantasy Fes, there will be tons of attractions for you to take part in that is also very entertaining. There was, of course, Granblue Fantasy: Versus playable with 11 characters to chose from and Cygames held event tournaments open to those who wanted to participate for a chance to be recognized and be eligible to advance to future tourneys. There was also a VR experience called VR 4Knights where you can experience Granblue Fantasy in an exclusive character interaction only at Granblue Fantasy Fes.
The event also had mini-games to play like balancing a ball down a small inclined board with little to no borders and needing to make it to the end of the board without going over the edge. There was an attraction that was in the same vein as a pinball machine with bumpers, and rotating flippers and there was also a catapult game where you flung a ball and needed to make it in a small opened hole of a container that looked like a small vase. Other attractions in the area had you using a whip to knock down objects, and a wack-a-mole style game with lots of entertaining lights! Upon completing these attractions without losing or penalties, you would receive a prize. Some would give you a stamp which if you collected 3 stamps, you be able to show this at a special booth where they approve the completed stamp section for a chance to receive in-game prizes via unique code to enter. This was for the Granblue Fantasy mobile game in Japan only.
In addition to the attractions, Granblue Fantasy Fes also had physical items from the game on display for fans to take pictures of and enjoy the realism of such things like the life-like weapons from your favorite characters. There was even a very nice miniature replica of Grandcypher as well as, and Grandcypher Ride attraction with amazing graphics and mechanical flooring for immersion which turned it into a pretty awesome ride and experience. We'll be able to tell you more in a separate article so stay tuned for that!
Furthermore, there were stage performances every day with the first night also including a special Night Party with performances from the band behind Granblue Fantasy, Stella Magna! The rest of the nights were dedicated to introducing the cast of Granblue Fantasy which included the staff for Granblue Fantasy: Versus, the voice actors, and cosplayers of your favorite characters which they performed wonderfully choreographed action scenes for fans to enjoy. During these stage performances, they also announced new updates for Granblue Fantasy: Versus which include the new DLC characters to be added next year in 2020. So far, the announcement was only for the Japanese release as the North American release is still undecided.
There was also another announcement for a new ARPG game in the Granblue Fantasy franchise called Granblue Fantasy: Relink. This new game will feature the 4 Knights: Lancelot, Vane, Percival, and Siegfried, in an epic adventure in the fantastical world of Granblue Fantasy. Release date and other features will be announced later in 2020 so make sure to keep an eye for this as it is expected to be great! Finally, there was a wonderful 3D visual show of several characters from the franchise including the 4 Knights and the characters were being projected onto and special clear screen with singing and dancing for the crowd. In addition to this performance, the 4 Knights also held a Q&A with the audience and it was very unique as the voice actors for the characters were there acting out the 4 Knights backstage and answering questions from fans in real-time! This was something VERY special as I don't think we've ever seen anything like before. Sure, maybe the Tupac projection during Coachella many years ago but this tops it for sure!
---
Final Thoughts
Granblue Fantasy Fes 2019 ended with a huge bang—literally—with streamers being blown in the air and each streamer having some of the character's names on them. This was definitely a great experience for us as it was our first time attending Granblue Fantasy Fes since its conception in 2017. Since then, the event has been growing and with the announcement of Versus and Relink, we feel it will only get better and better and, of course, bigger!
We got some additional articles coming out in the very near future which we'd like to reiterate: Grandcypher Ride, an Interview with the Director and Producer and Impressions for Granblue Fantasy: Versus, and last but not the least, cosplay from the event which is definitely worth waiting for!
Are you a huge fan of Granblue Fantasy and would like to attend it someday? Let us know in the comments and maybe we can give you some advice on getting the most experience out of the event when attending. Heck, if you have some burning questions about the event or the contents of this article, sound off in the comments below! Until then, we hope you enjoyed the report and we'll see you next time, here, on Honey's Anime!
Jya ne!
---