También puedes leer este artículo en:Español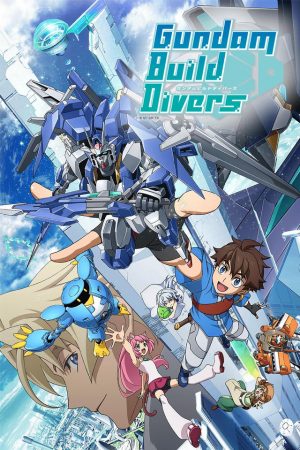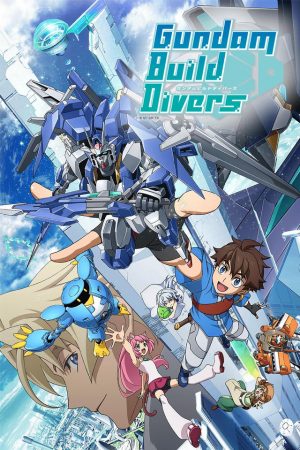 Gundam Build Divers

Genre:
Action, Mecha, Sci-fi
---
---
Honey's Highlights
So... is this a sequel to Gundam Build Fighters?
Not really. This is slightly connected and will have references to GBF and other gundam shows, but it is it's own series. Sad we didn't get a third season of Gundam Build Fighters...
Here is the question though, I can tell this is for younger fans of anime as well like me who want to get into Gundam but get scared over all of the violence, but is this also Shounen as well?
This is Gundam. So while it does cater to us loyal fans who follow the franchise as a whole, younger fans can get their feet wet here and expand into the series further. Think of it like Sailor Moon being the gateway for Mahou Shoujo for a lot of people.
Official Images / Key Visuals
Synopsis
In Dimension, you can enjoy various missions using Gunpla. This takes place in the new network game known as Gunpla Battle Nexus Online (GBN).
Middle-school student Riku Mikami, with his best friend Yukio Hidaka and their classmate Momoka Yashiro are all dragged into this massive new world. Inside GNB, they become Divers. There, they meet Sara, a girl who has a mysterious power that works with the Gunpla. They decide to team up with her but…
Kyouya Kujou is a famous Diver who is one of the champions that Riku looks up to. A few Divers create a system corps known as "Force." They work to block players known as "Mass Divers" who use illegal tools and the break decals.
As they encounter many others and have more experiences, Riku and friends are not just building in Gunpla, but rather they are building their own adventure!
Characters & Voice Actors List
Riku Mikami

Voice Actor: Yuusuke Kobayashi
---
Riku is a 14-year-old boy who attends middle school in Rinkai City. He has excellent reflexes and has the inherent ability to flawlessly adapt to using anything. However, on the flipside, he's looking for something that can stoke the fires of passion within. He personally sees Kyouya Kujou as his rival in Gunpla and looking for something to stimulate him, he decides to jump into the world of GBN.
Momoka Yashiro

Voice Actor: Nene Hieda
---
Momoka is another classmate of Riku and Yukio's. She belongs to the girls soccer team and has an extremely overwhelming personality. She was trying to persuade Riku to join the soccer team when at some point, she realized how much fun GBN was and decided to play with Riku and Yukio. She is equipped is a serious little girl-esque belief that that which is just, is cute.
Kyouya Kujou

Voice Actor: Jun Kasama
---
Kyouya is the strongest diver in GBN and holds the title of champion. He gives off a gentlemanlike and warm impression, but when he is in Gunpla Battles, he has a hidden passion that burns more wildly than anyone else. Riku looks up to him and aims to become like him.
Yukio Hidaka

Voice Actor: Fujiwara Natsumi
---
Yukio is Riku's classmate and best friend. He loves gundam anime greatly and his knowledge of it rivals that of adult fans. He tends to be a rather plain boy, but he definitely has the technological strength when it comes to Gundam Builder. Riku views him as a reliable diver in GBN.
Sara

Voice Actor: Haruka Terui
---
Sara is a girl that Riku and his friends meet in GBN. She has an unusual sense for understanding the special feelings put into Gunpla that only experienced builders know.
Ronmaru

Voice Actor: Shou Hayami
---
Ronmaru is an influential person who commands the Seventh Panzer Division known as 'Force.' He's a master of battle tactics to the point that everyone refers to him as the 'resourceful general.' He loves extremely difficult battles, but does a complete 180 when he is a diver as he is very pretty in that form. He's an excellent rival to Kyouya as well as a good friend.
Episodes
24
Theme Songs

Opening Song: Diver's High by SKY-HI
Infinity by SWANKY DANK
Ending Song: Ashita he by Iris
Start Dash by Spira Spica

Adaptation

Original


Main Staff

Original Creator: Hajime Tatate, Yoshiyuki Yomino
Director: Shinya Watada
Series Composition: Noboru Kimura
Character Design: Juri Toida
Music: Hideakira Kimura
(Credit Honey's Anime when you use our description.)
---