También puedes leer este artículo en:Español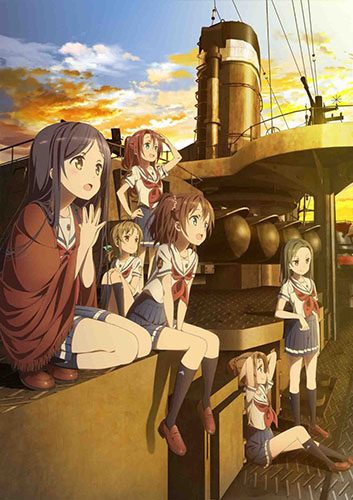 What You Need to Know:
Yesterday, Haifuri or High School Fleet held a NicoNico Douga live stream where they talked about the status of the series itself as well as they made a slew of announcements. The first being that the OVA for the series will go on sale May 24th. The next was that the OVA is actually two epsiodes in that it will be 48 minutes long!
Next up was that the first half will be broadcasted on the 30th of March! It is titled Nosa Kouko ga pinchi! (Kouko Nosa is in a pinch!). The second half that will only be available with the OVA purchase and is simply called Nosa Kouko mo Pinchi!? (Kouko Nosa is also in a pinch!?).
It was finally revealed that Mei-chan won the voting for the character song and will have a special song included as a perk with the OVA DVD/Blu-ray. Next up was that voting for a drama CD series will start. The last notiification was that if, and it is a big if, the OVA sells well, then they will seriously discuss making a second season. This is big because creators will never make promises like this!
---
eeeeeeee military waifus!!!!
Awww I remember Haifuri! Quick! I gotta go reserve the OVA!!!
---