Haifuri

---
Genre:
Slice of Life, School
---
---
Synopsis
Live in the ocean, protect the ocean, transcend the ocean - that's what it means to be a Blue Mermaid!
Due to a shift in the tectonic plates around 100 years ago, much of Japan's land was lost to flooding. In order to protect the remaining soil, cities were built one after the other across the water's surface. Following the increase of water routes connecting these seaborne cities, much manpower became necessary in order to keep the waters safe.
Following this, women too began to advance into the ocean as professional protectors of the water. These "Blue Mermaids" soon became idolised by girls the nation over.
It is in this age that childhood friends Akeno Misaki and Moeka China, and their other friends who are aiming to become Blue Mermaids, enter Yokosuka Ocean Academy and start their bright and fun-filled (?) high school life!
Characters & Voice Actors List
Akeno Misaki

Voice Actor: Shiina Natsukawa
---
Personality: Generous, dynamic, and positive. Has good luck.
Height: 152cm
Birthday: July 20
Starsign: Cancer
Blood type: B
Hometown: Nagano
Moeka China

Voice Actor: Sora Amamiya
---
Personality: Brilliant, with great leadership skills.
Height: 158cm
Birthday: July 25
Starsign: Leo
Blood type: AB
Hometown: Nagano
Mashiro Munetani

Voice Actor: Lynn
---
Personality: A serious and cool honors student - but she has terrible luck.
Height: 159cm
Birthday: May 27
Starsign: Gemini
Blood type: A
Hiromi Kuroki

Voice Actor: Natsuki Aikawa
---
Personality: Idolises Mashiro.
Height: 169cm
Birthday: November 1
Starsign: Scorpio
Blood type: O
Hometown: Chiba
Maron Yanagiwara

Voice Actor: Natsumi Takamori
---
Personality: Spoilt and easily gets lonely. Dislikes being on her own. She was born in Chiba, but she's really an Edo girl.
Height: 146cm
Birthday: August 8
Starsign: Leo
Blood type: A
Hometown: Chiba
Mikan Irako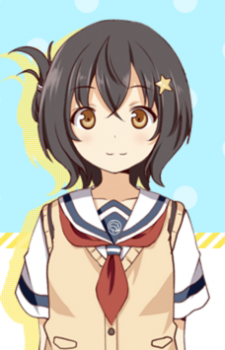 Voice Actor: Momo Asakura
---
Personality: A picky person. Her cooking is delicious, but she's so fastidious that it takes a long time to prepare.
Height: 150cm
Birthday: February 14
Starsign: Aquarius
Blood type: O
Other Title
はいふり, High School Fleet
Airing Info

Legal Streaming:

Theme Songs

Opening Song: High Free Spirits by TrySail
Ending Song: Ripple Effect by Luna Haruna

Adaptation

Original


Main Staff

Original Creator: Takaaki Suzuki
Director: Yuu Nobuta
Script: Reiko Yoshida
Series Composition: Reiko Yoshida
Character Design: Naoto Nakamura
Animation Director: Naoto Nakamura
Original Illustrator: Atto
(Credit Honey's Anime when you use our description.)
---