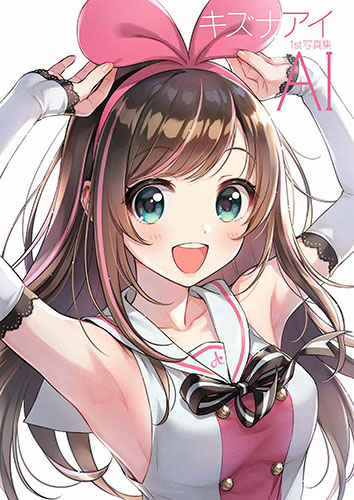 What You Need to Know:
Japan is always known for its innovation and creating new trends that eventually, the rest of the world catches up on. One of those trends they created that eventually became the norm is the arrival of the V-Tuber wave, one that still continues to proliferate every single day. One of the forerunners of the V-Tuber wave is none other than Kizuna AI, who as of now, is hands down the biggest V-Tuber on the YouTube platform according to 2020 stats. With over 4 million subscribers and rising as of us making this article, Kizuna AI is more than just a celebrity, she's a role model for a lot of fans that support her.
Most of her content consists of things like Q&A's, open discussion, and more predominantly game related Let's Plays. Fans love her so much that, in spite of her lack in English communication, they've made English subs so that everyone can enjoy her entertaining aura.
Kizuna AI is a big fan of Love Live! and her favorite character is Nico Yazawa. She loves to keep up with the latest idol related news, such as Keyakizaka46 and Nogizaka46. Besides her YouTube popularity, Kizuna AI also allows fans to keep in touch with her through Twitter and Instgram, further cementing her status as one of the greatest influencers of the digital generation. Happy birthday to you Kizuna AI and we look forward to more of your great content!

---

All hail the V-Tuber QUEEN!

Happy birthday Kizuna-chan!! All the best to you!