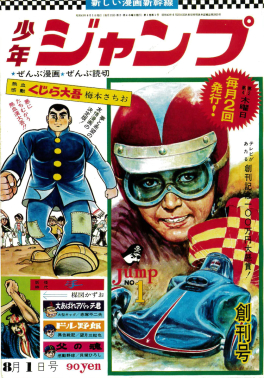 What You Need to Know:
On July 11 1968, Volume 1 of Weekly Shounen JUMP was published in Japan.
The legendary first issue's lineup included "Ooabare Apacchi-kun" by Akatsuka Fujio.
It wouldn't be until late 2002 that it would reach American readers.
Many of the best-selling manga originate from Weekly Shōnen Jump. Many of which later go on to be successful anime too!
Now, over 50 years later, thanks to licensors like VIZ Media, we continue to enjoy Shonen Jump digitally too!
---
Happy birthday, Shounen Jump!
Thank you for all the great manga over the years!