Heroine Tarumono! Kiraware Heroine to Naisho no Oshigoto

Genre:
School, Drama, Idol
---
---
Official Images / Key Visuals
Synopsis
Hiyori Suzumi, born and raised in the countryside, leaves her hometown for Tokyo and enrolls in Sakuragaoka High School in pursuit of following her passion: track-and-field.
There, she meets classmates Yuujiro Someya and Aizou Shibasaki, who just so happen to be members of popular idol group LIPxLIP. Within the lively hustle and bustle of downtown Tokyo, she witnesses the two of them getting ready to go at each other's throats.
Despite having absolutely no interest in idols and wanting nothing to do with them...
"Why do I have to be the apprentice manager for these two!?"
Follow Hiyori as she navigates life in Tokyo, school with her new friends (Juri Hattori and Chizuru Nakamura), and managing an idol group she knows nothing about (as they shine on stage).
And so begins the youth of our strong-willed multi-tasking heroine...
Characters & Voice Actors
Hiyori Suzumi:
Inori Minase
Hiyori's a high school freshman who loves track-and-field. In order to continue practicing her passion, she leaves her hometown and moves to Tokyo. On the first day of school, she encounters her classmates, Yuujiro and Aizou, in the middle of a fight. Wanting nothing to do with that situation, Hiyori decides to look for a part-time job to pay for her living arrangements. The job she ended up taking was none other than being the apprentice manager for idol group, LIPxLIP. Now Hiyori's days are filled with balancing work, school, and extracurricular activities.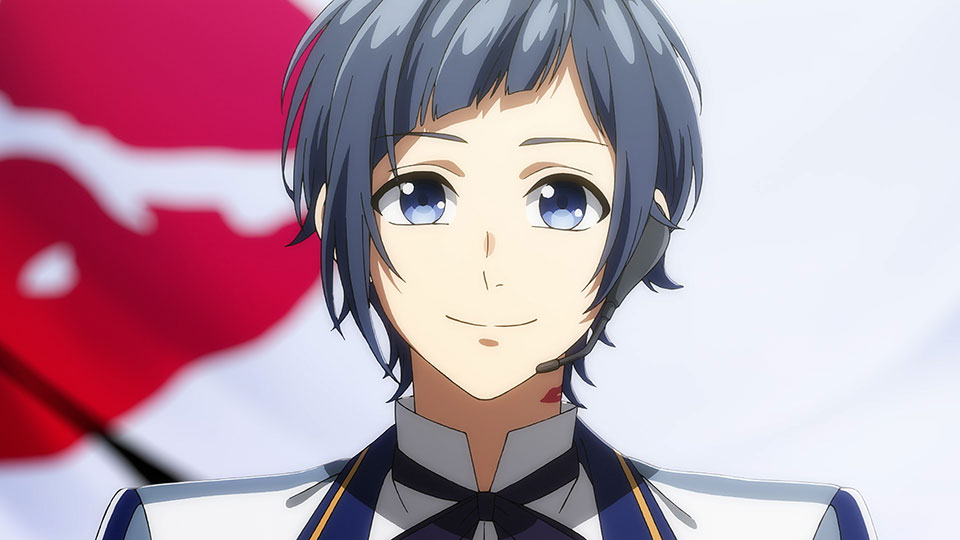 Yuujiro Someya (LIPxLIP):
Kouki Uchiyama
Yuujiro is Hiyori's classmate who is part of the idol group, LIPxLIP. Since he has a lot of fangirls at school, he's always making sure that he doesn't break his "perfect well-behaved" character. Little do they know, he's actually a sarcastic and blunt person. He hasn't been on great terms with fellow member, Aizou, ever since the group was formed and is always fighting with him. Yuujiro is also very competitive in that he doesn't want to lose to anyone as an idol.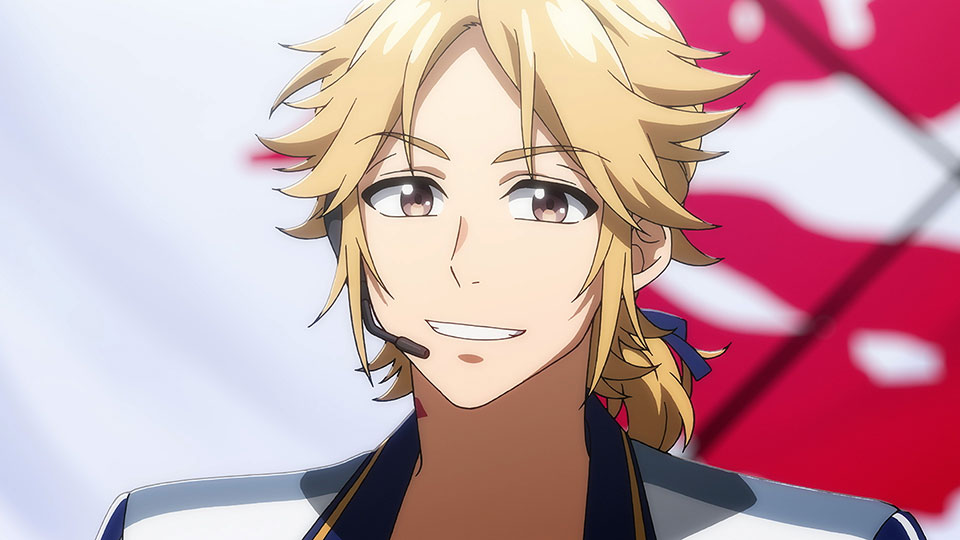 Aizou Shibasaki:
Nobunaga Shimazaki
Aizou is also Hiyori's classmate who is a member of LIPxLIP with Yuujiro. He's actually not very good with the ladies, but he makes sure to show his bright and cheery side when in front of his fans. He also has outstanding reflexes, so dancing is his forte. Aizou's been in countless arguments with his rival in the idol world, Yuujiro, but the only thing they have in common is their competitive nature.
Juri Hattori:
Ayane Sakura
Juri is Hiyori's happy-go-lucky gal pal and classmate who is very mindful of others. She began talking to Hiyori when she saw how much she was struggling with getting accustomed to school life and became her friend. She's also very assertive when it comes to romance.
Chizuru Nakamura:
Saori Hayami
Chizuru is Hiyori's other friend and classmate. She became friends with Hiyori and Juri one day during lunchtime when she asked to sit and eat with them. She may look the obedient and serious student type on the outside, but she's actually a hardcore otaku who becomes excitable when talking about the things she likes most.
Other Title
To Become a Real Heroine!: The Unpopular Girl and the Secret Task
Theme Songs

Opening Song: "Julietta" by LIP×LIP

Adaptation

"Heroine Tarumono!" (Song)


Main Staff

Original Creator: HoneyWorks
Director: Noriko Hashimoto
Script: Yoshimi Narita
Series Composition: Yoshimi Narita
Character Design: Kaori Ishii
Animation Director: Kaori Ishii
Sound Director: Yukio Nagasaki
Music: Hyuga Moe
Art Director: Ryosuke Obokata
Color Design: Tomoko Yamazaki
Editing: Gou Sadamatsu
(Credit Honey's Anime when you use our description.)
---